Employing his decades-long dance training in Breaking, particularly his love for footwork, artist draws with his feet. Worn out sneakers from training receive new lives to be used as drawing tools.
10년 넘게 비보잉을 훈련해 온 작가는 특히 발재간(풋워크)에 매료되어 발로 그림을 그린다. 연습으로 닳아진 운동화는 새 삶을 부여받아 그림 도구로 쓰인다.
Footwork Drawing:
live figure drawing performance at The Boys Club, Berlin
Artist held a live figure drawing session at The Boys Club in Berlin, an all-female design studio, with his spouse Siri, a member of The Boys Club, posing for the drawings.
작가는 관객 앞에서 실시간으로 인체 그림을 그렸다. 장소는 베를린의 더보이즈클럽이라는 전全여성 디자인 스튜디오. 더보이즈클럽의 멤버이자 작가의 배우자인 시리가 포즈를 취했다.
1 / 31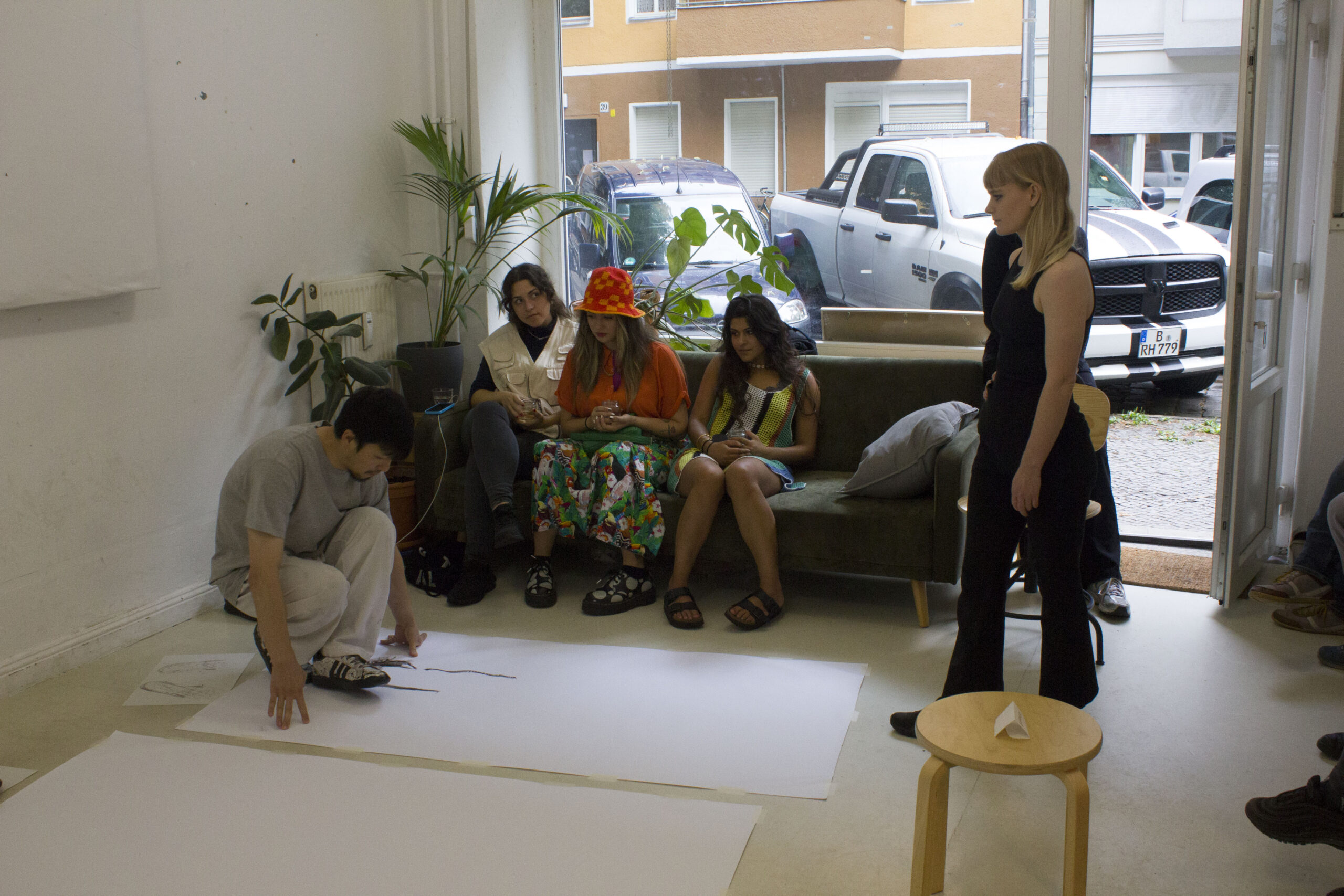 2022-08-27 Siri Standing
2 / 31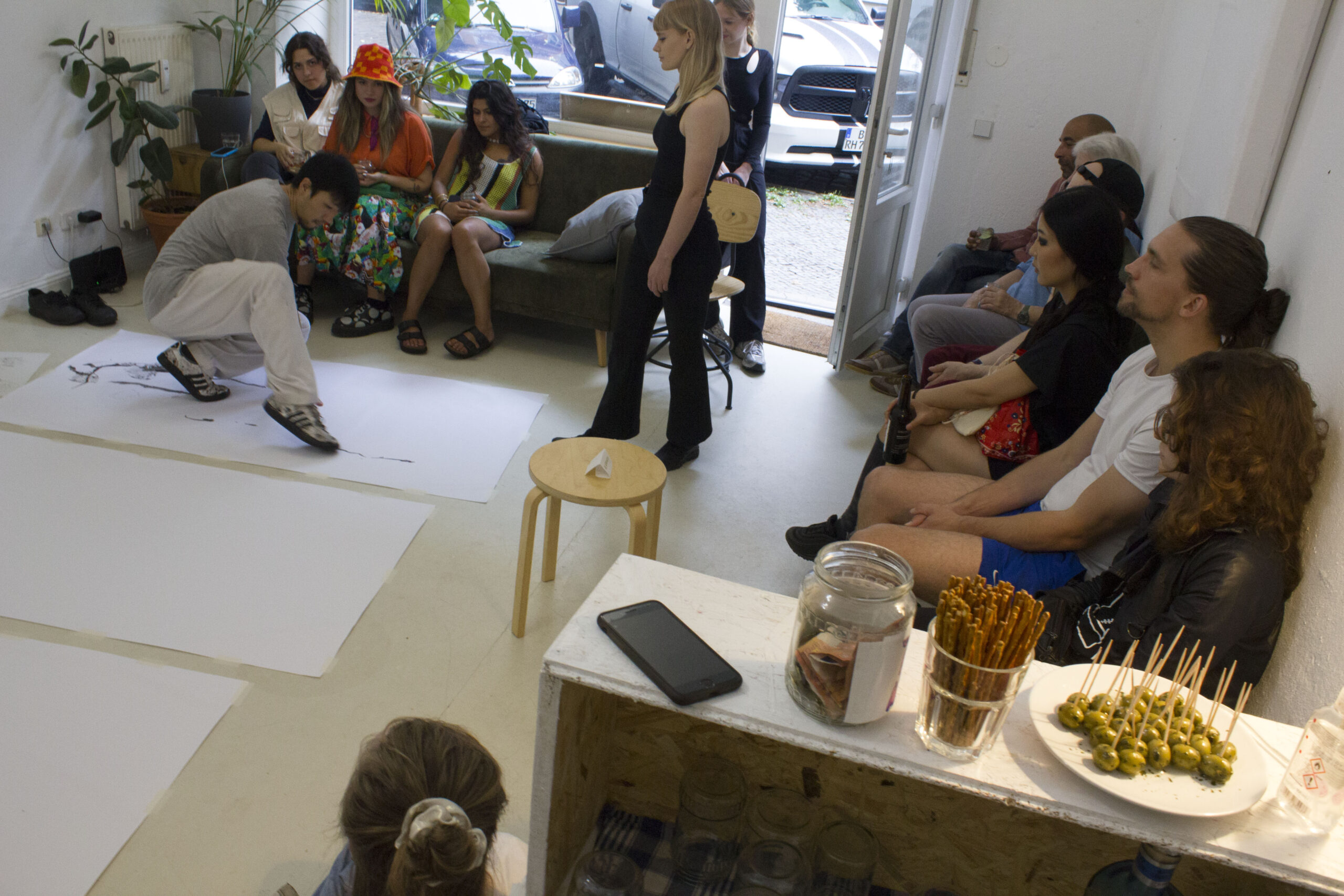 2022-08-27 Siri Standing
3 / 31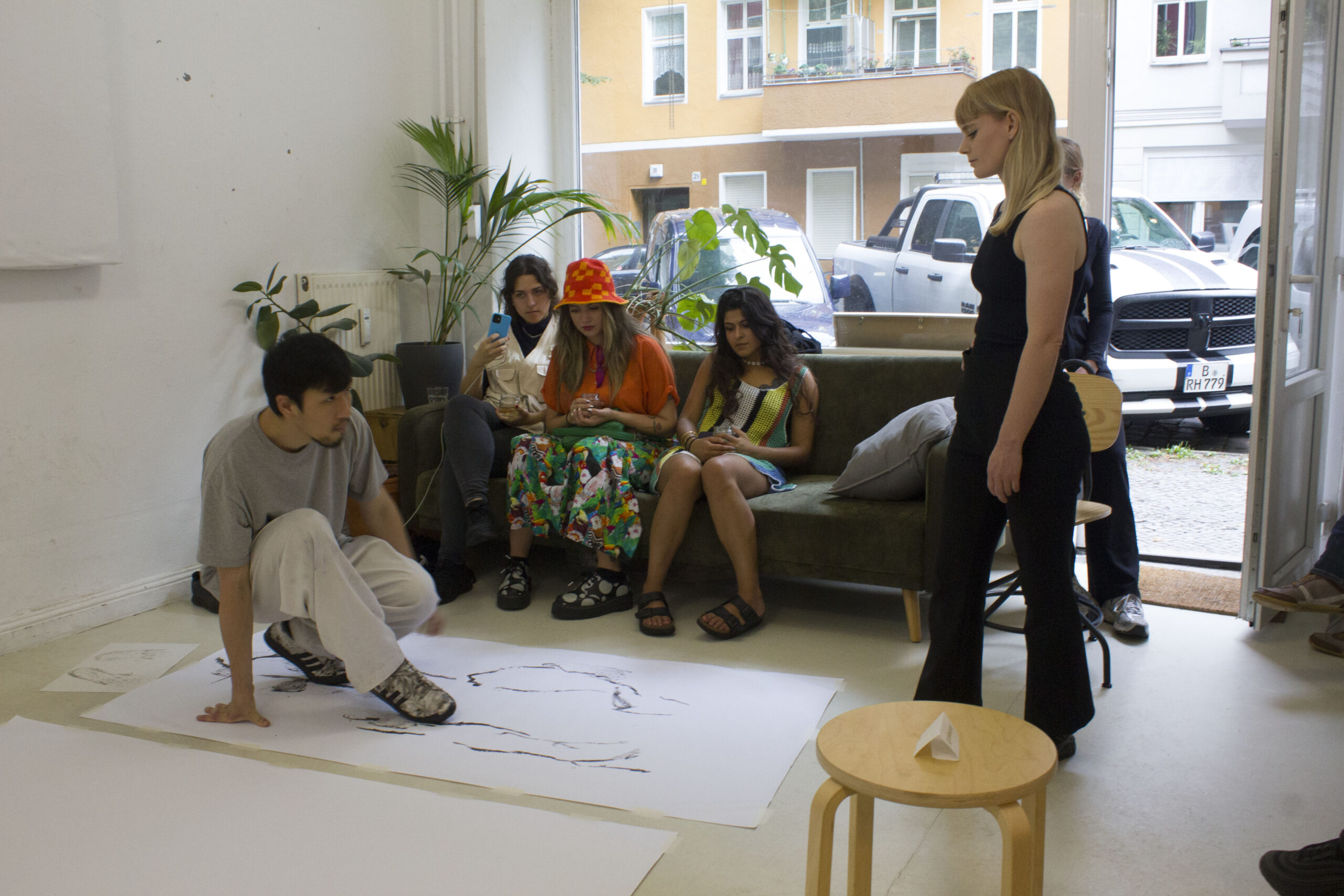 2022-08-27 Siri Standing
4 / 31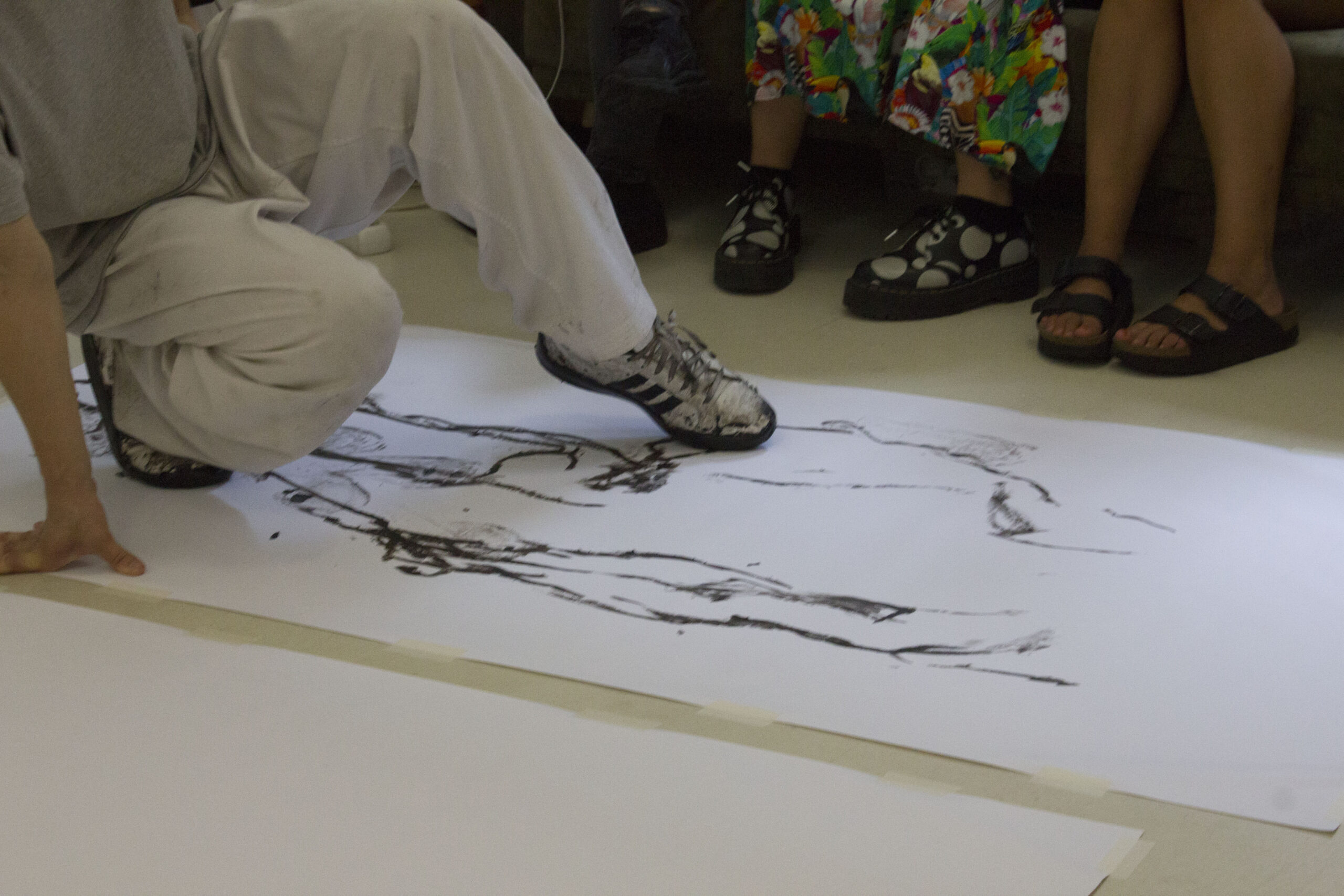 2022-08-27 Siri Standing
5 / 31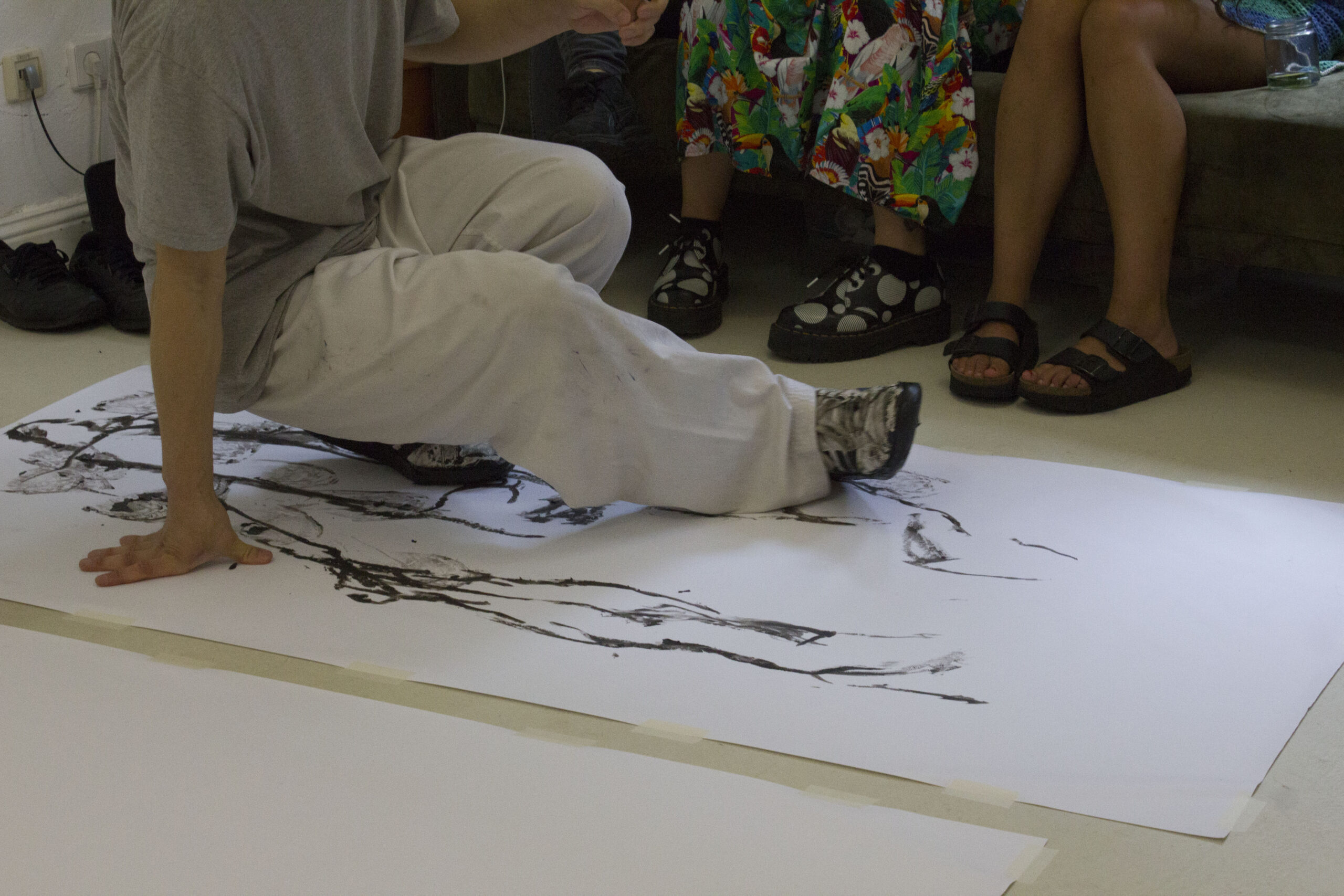 2022-08-27 Siri Standing
6 / 31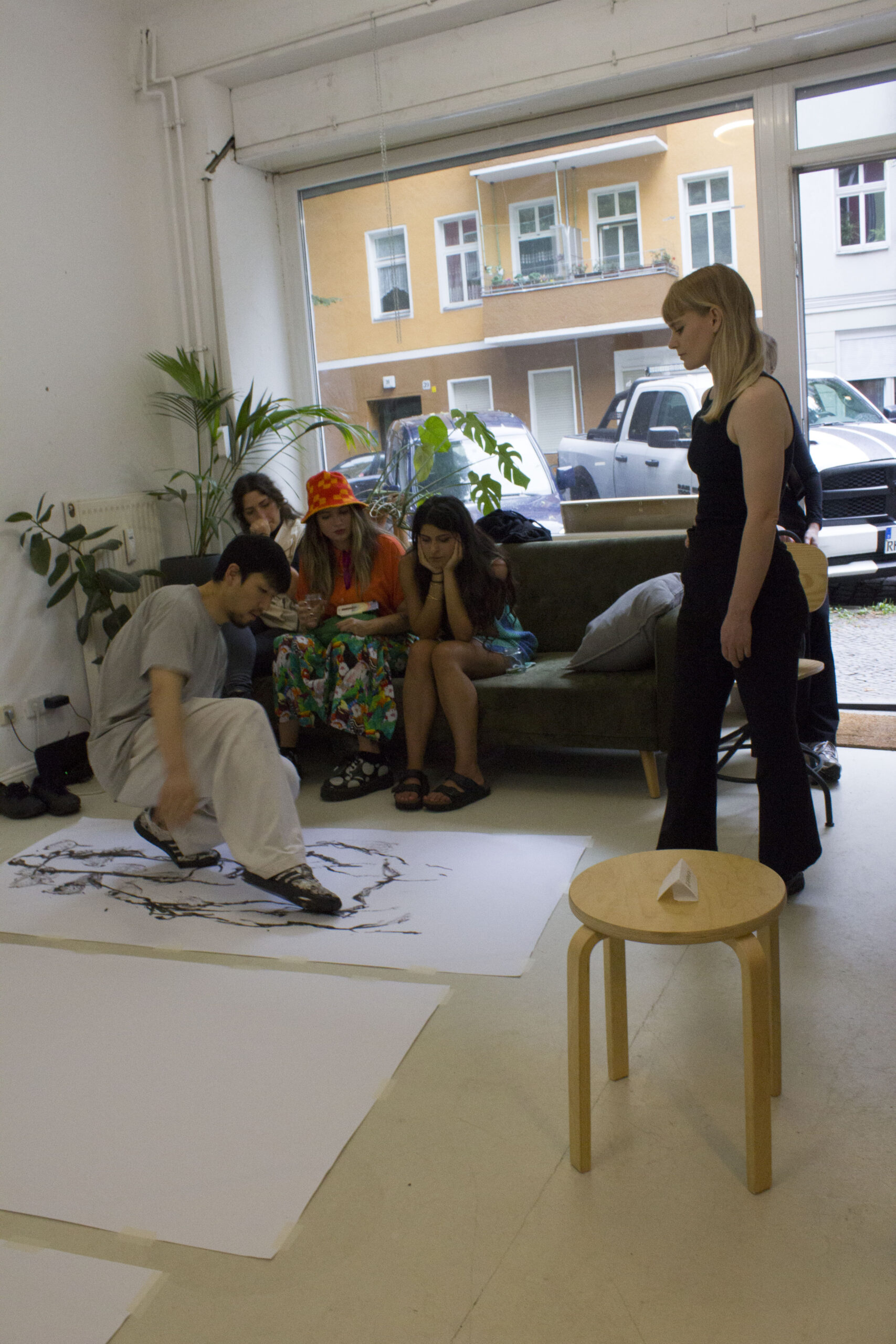 2022-08-27 Siri Standing
7 / 31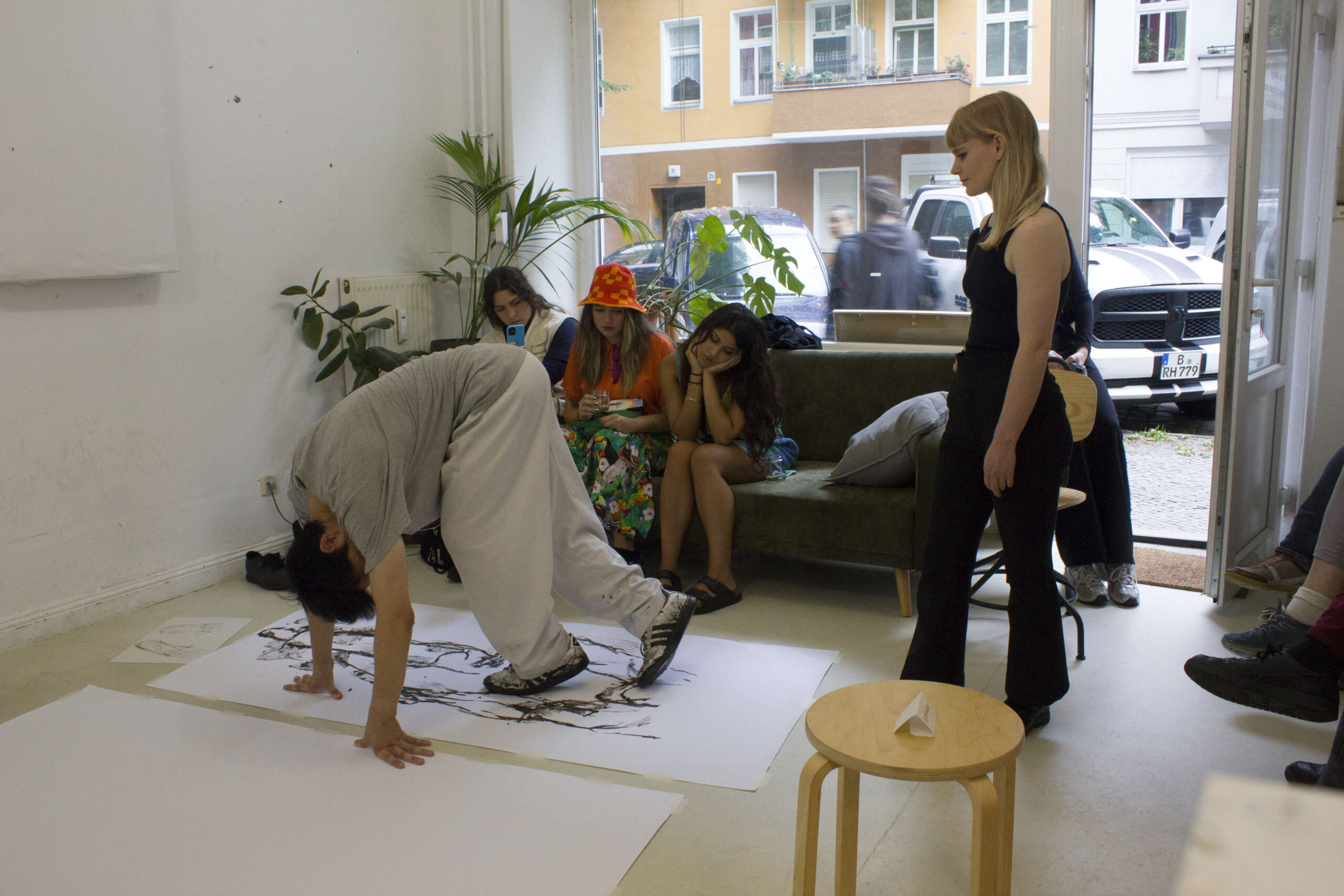 2022-08-27 Siri Standing
8 / 31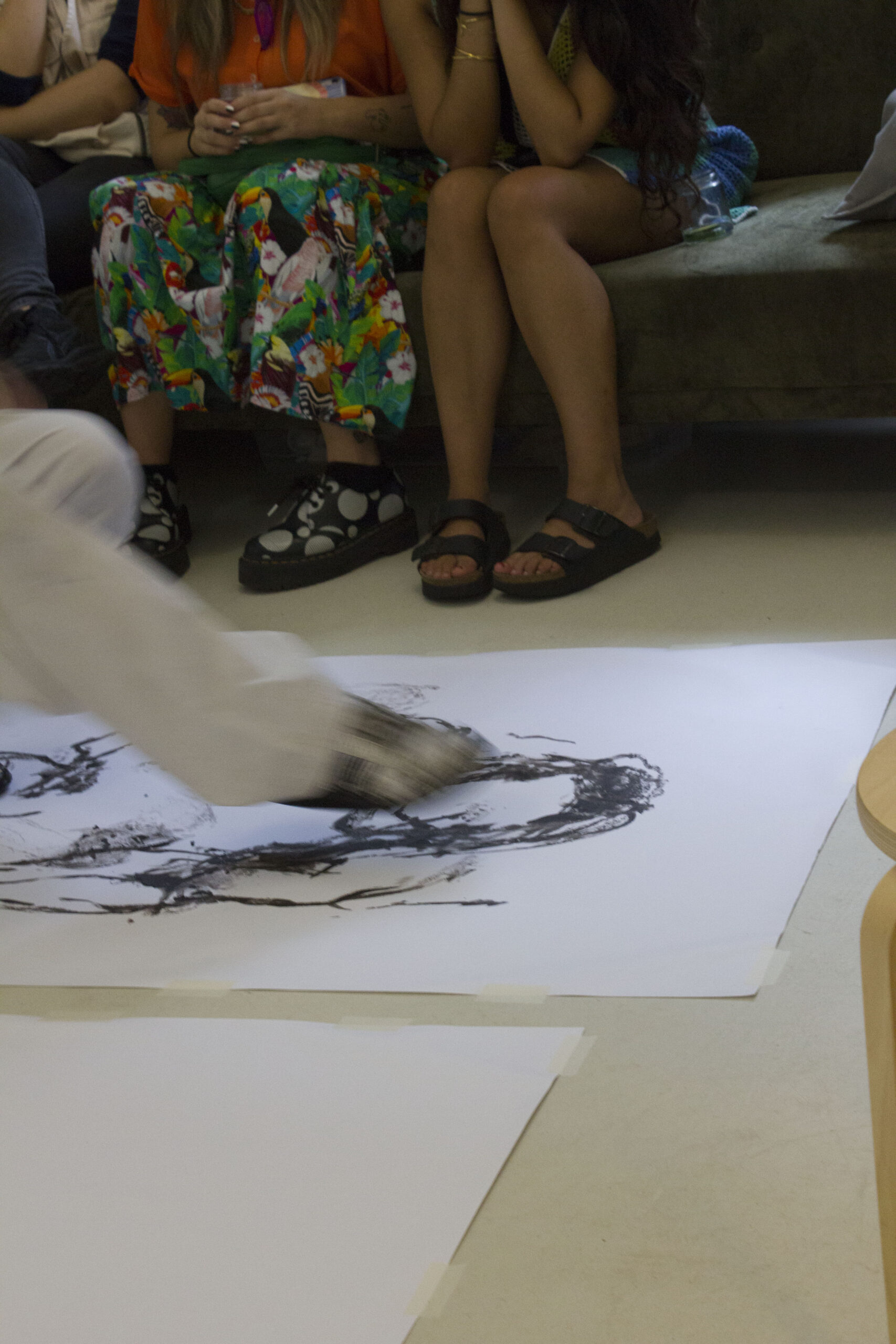 2022-08-27 Siri Standing
9 / 31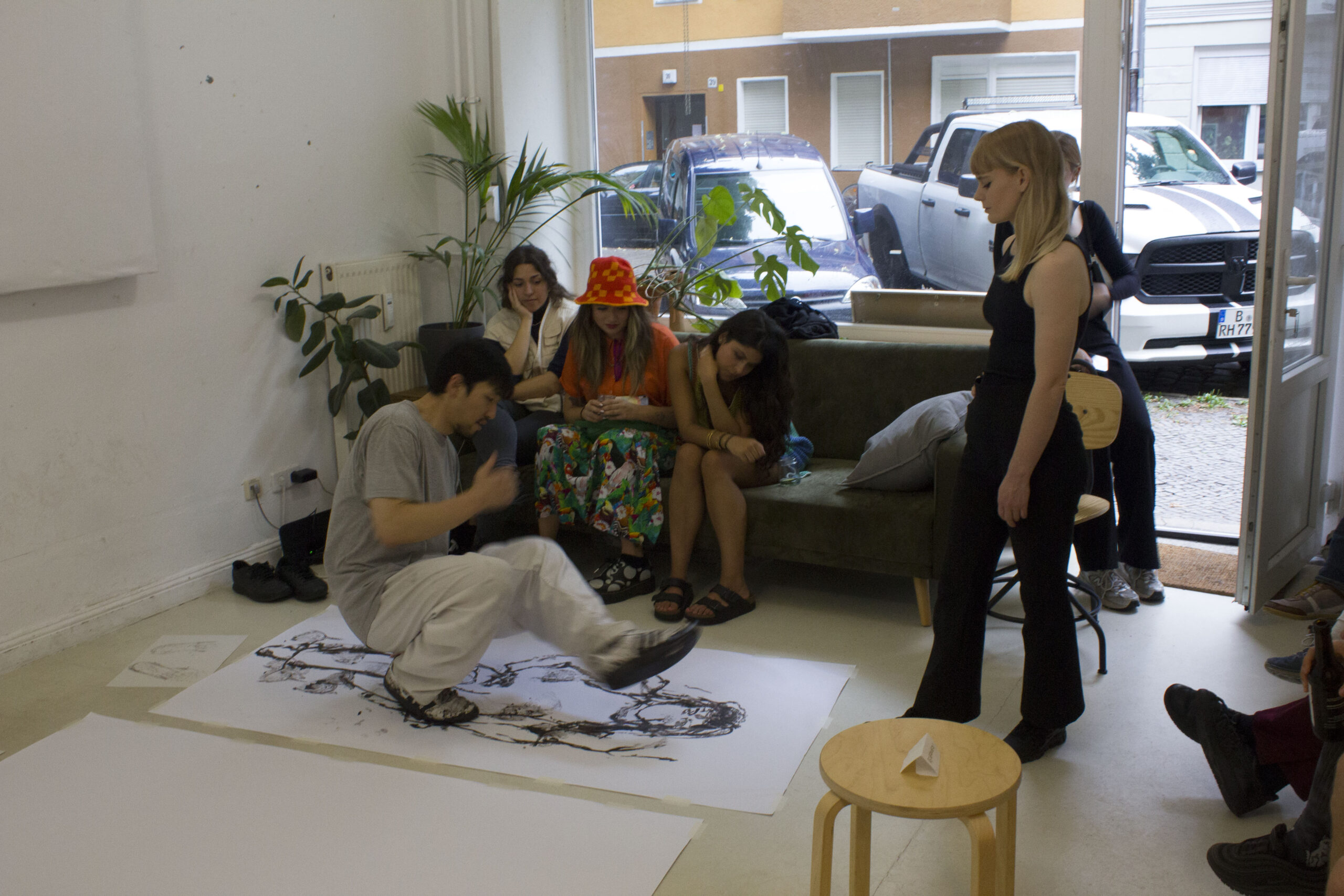 2022-08-27 Siri Standing
10 / 31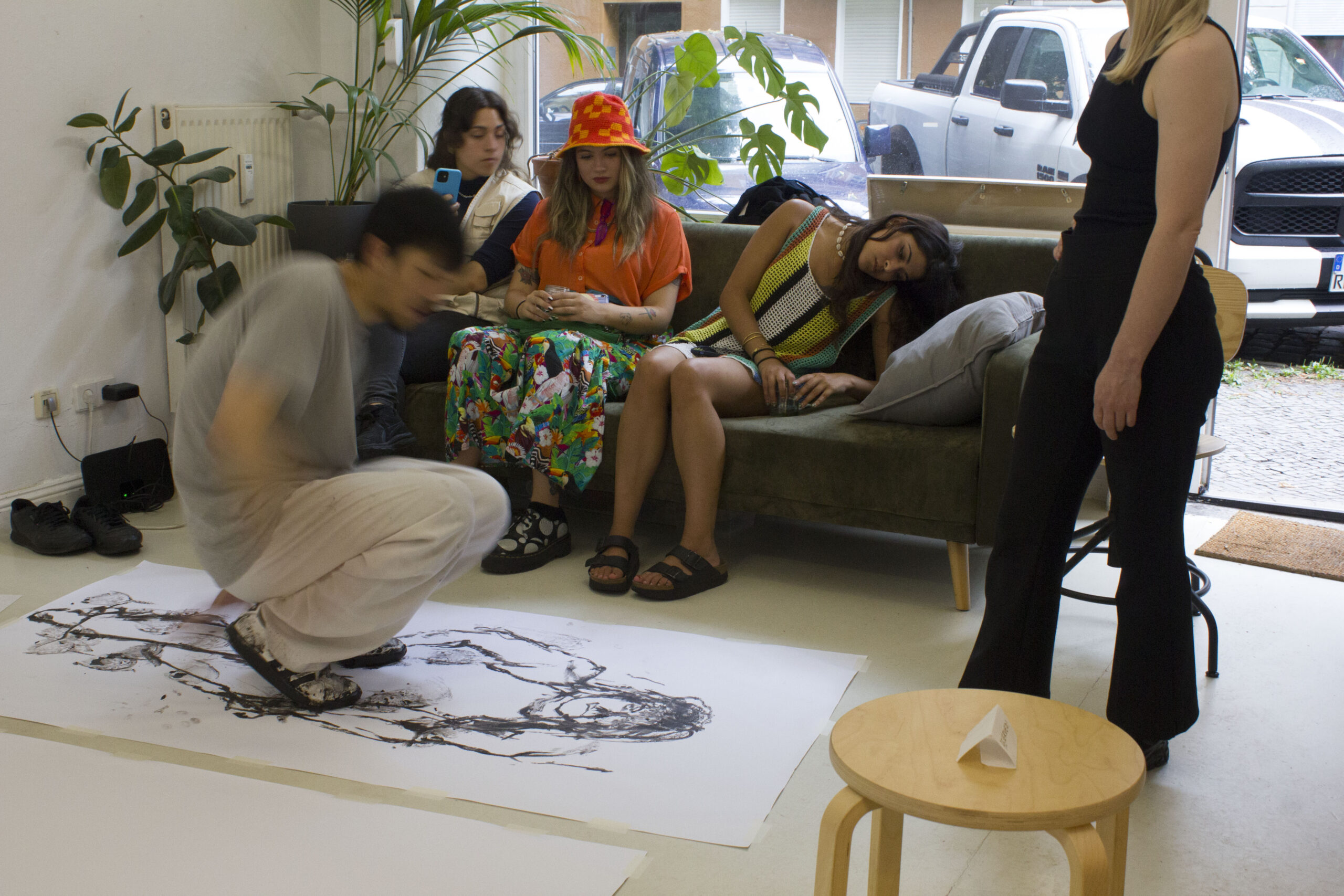 2022-08-27 Siri Standing
11 / 31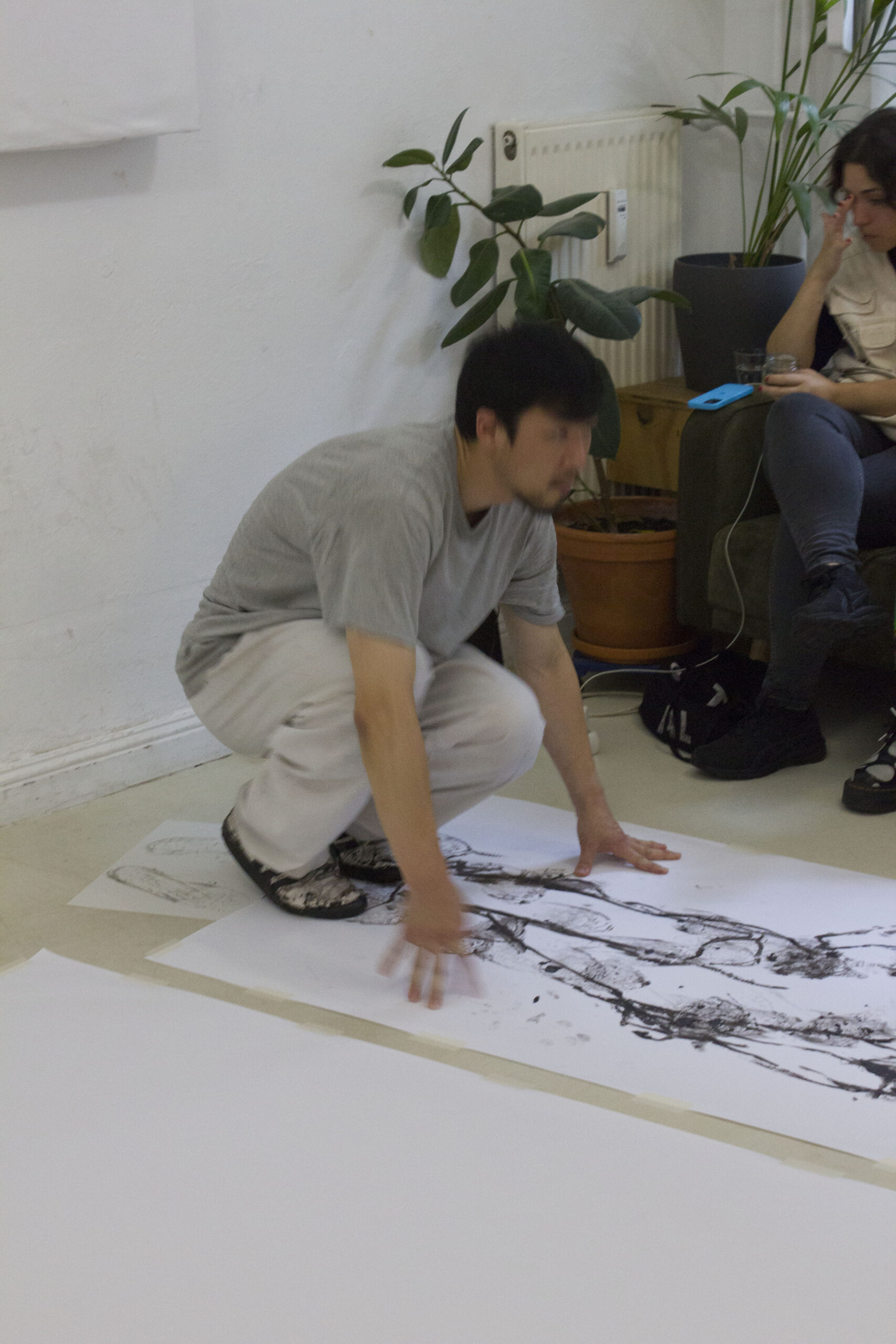 2022-08-27 Siri Standing
12 / 31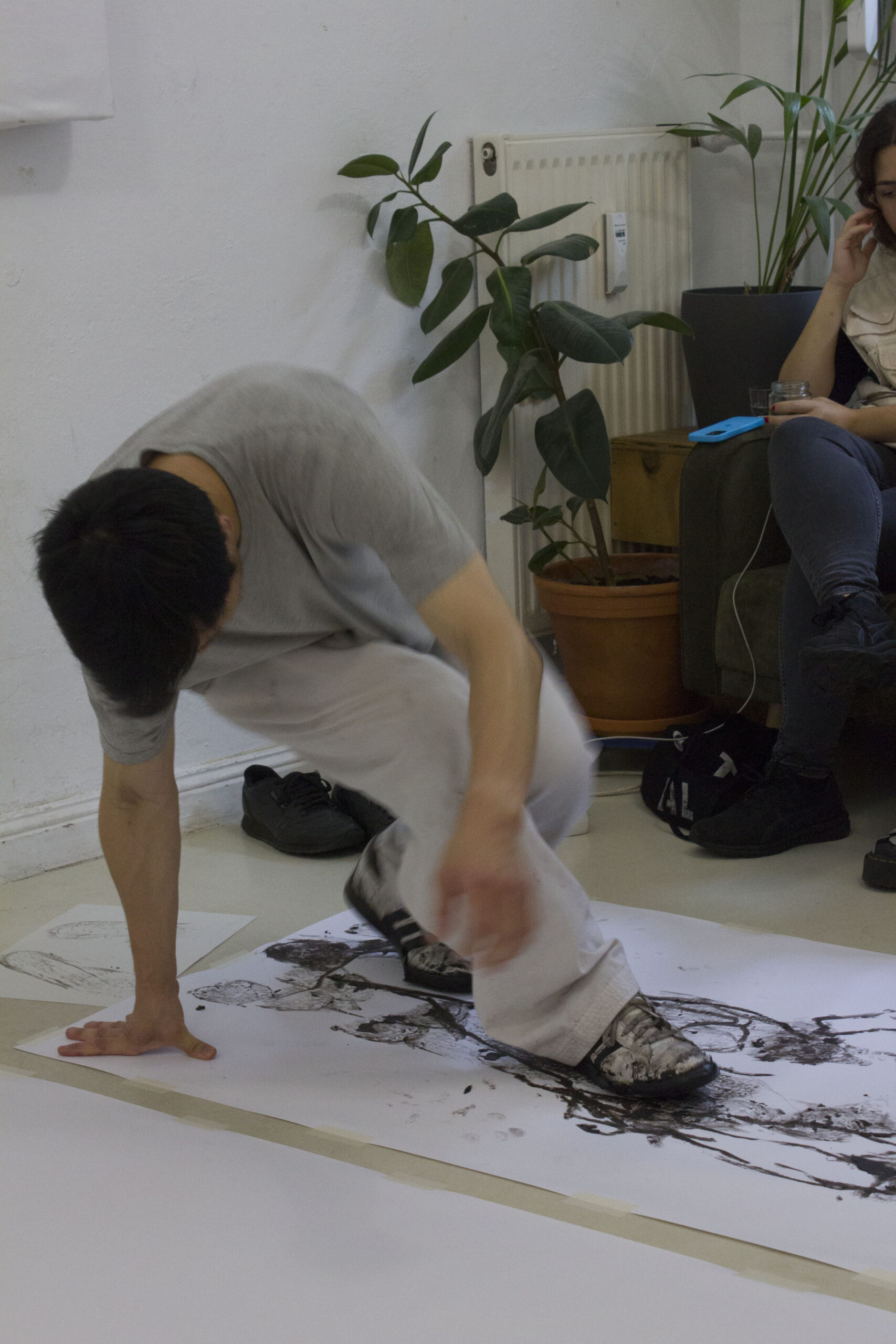 2022-08-27 Siri Standing
13 / 31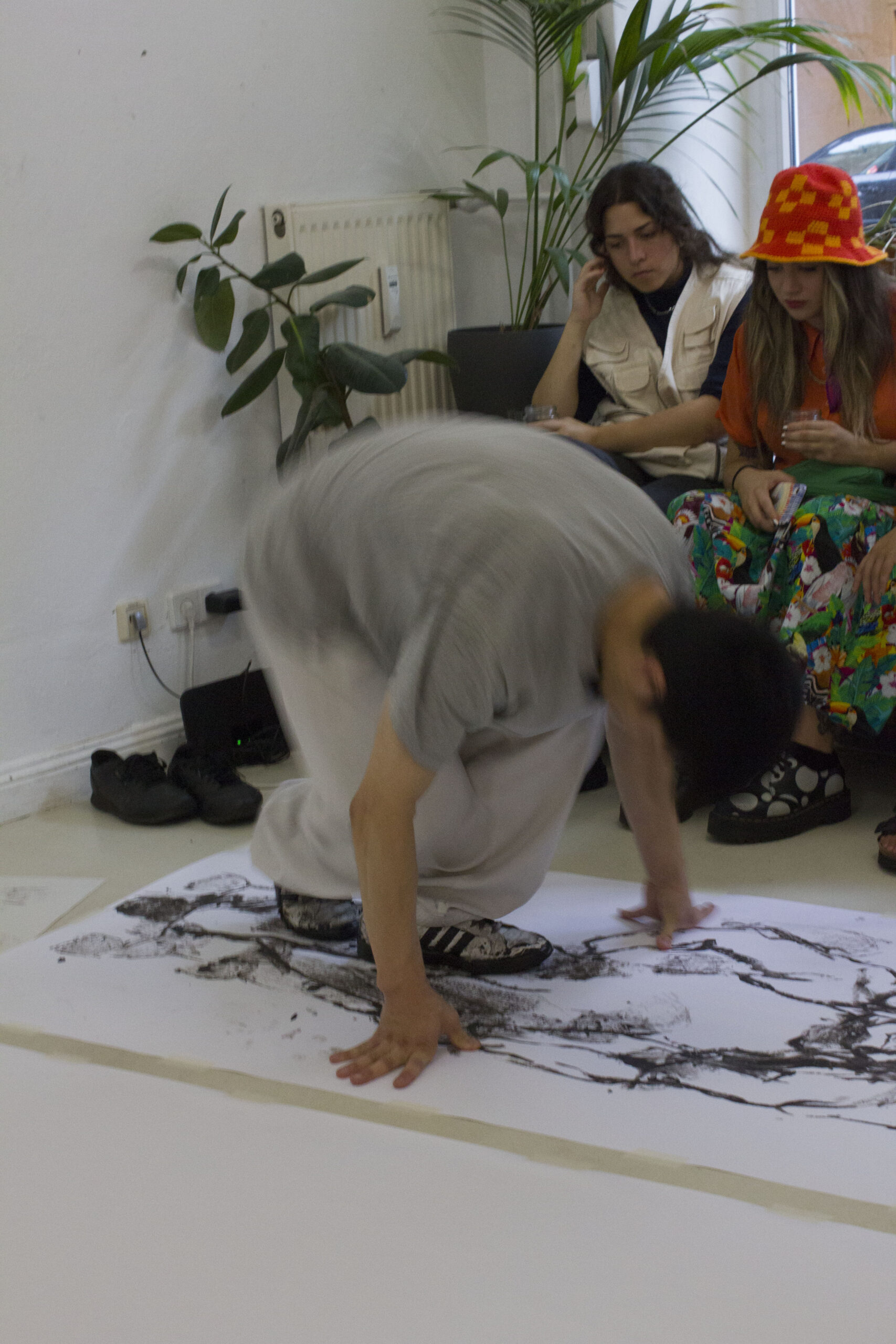 2022-08-27 Siri Standing
14 / 31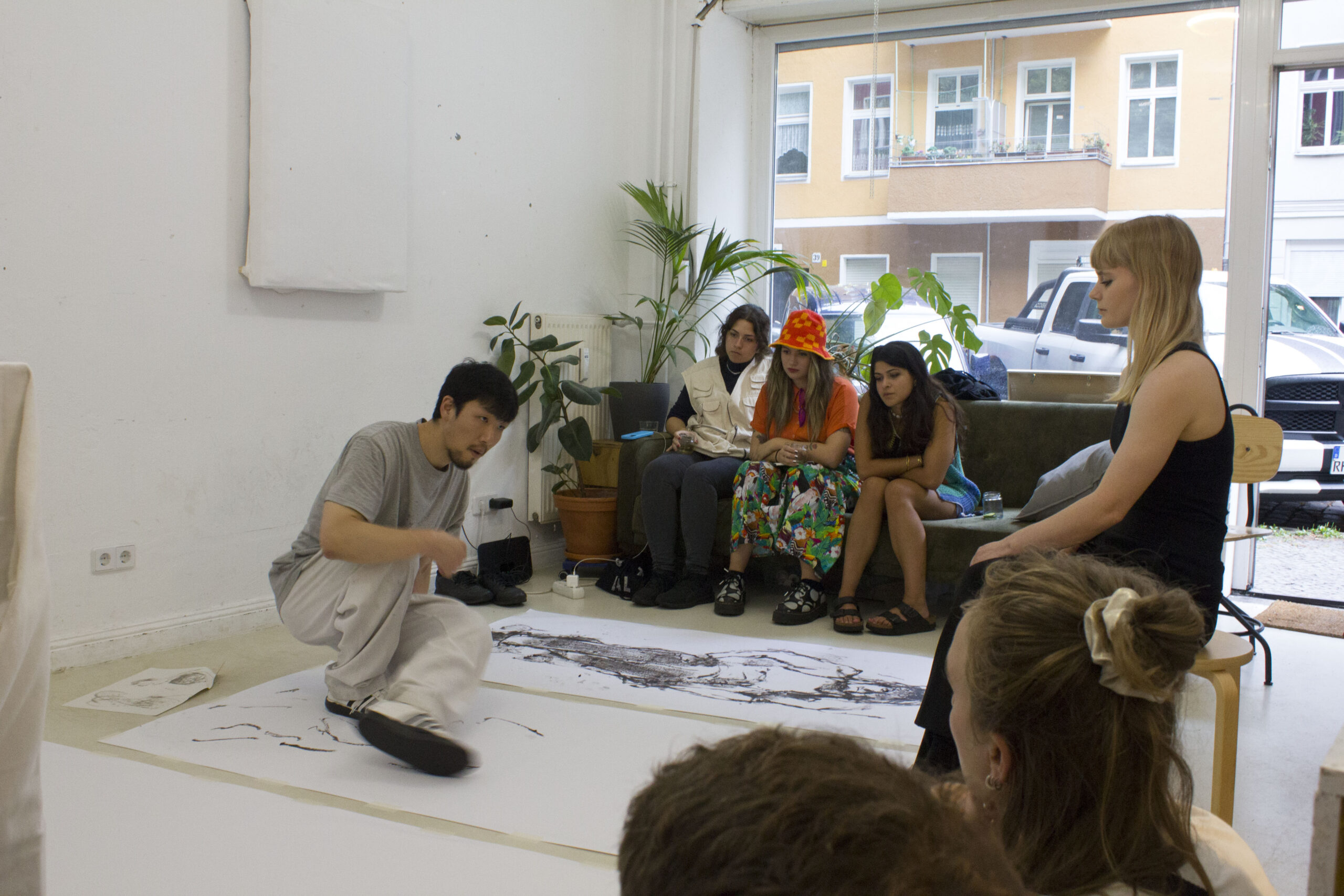 2022-08-27 Siri Sitting on a Stool
15 / 31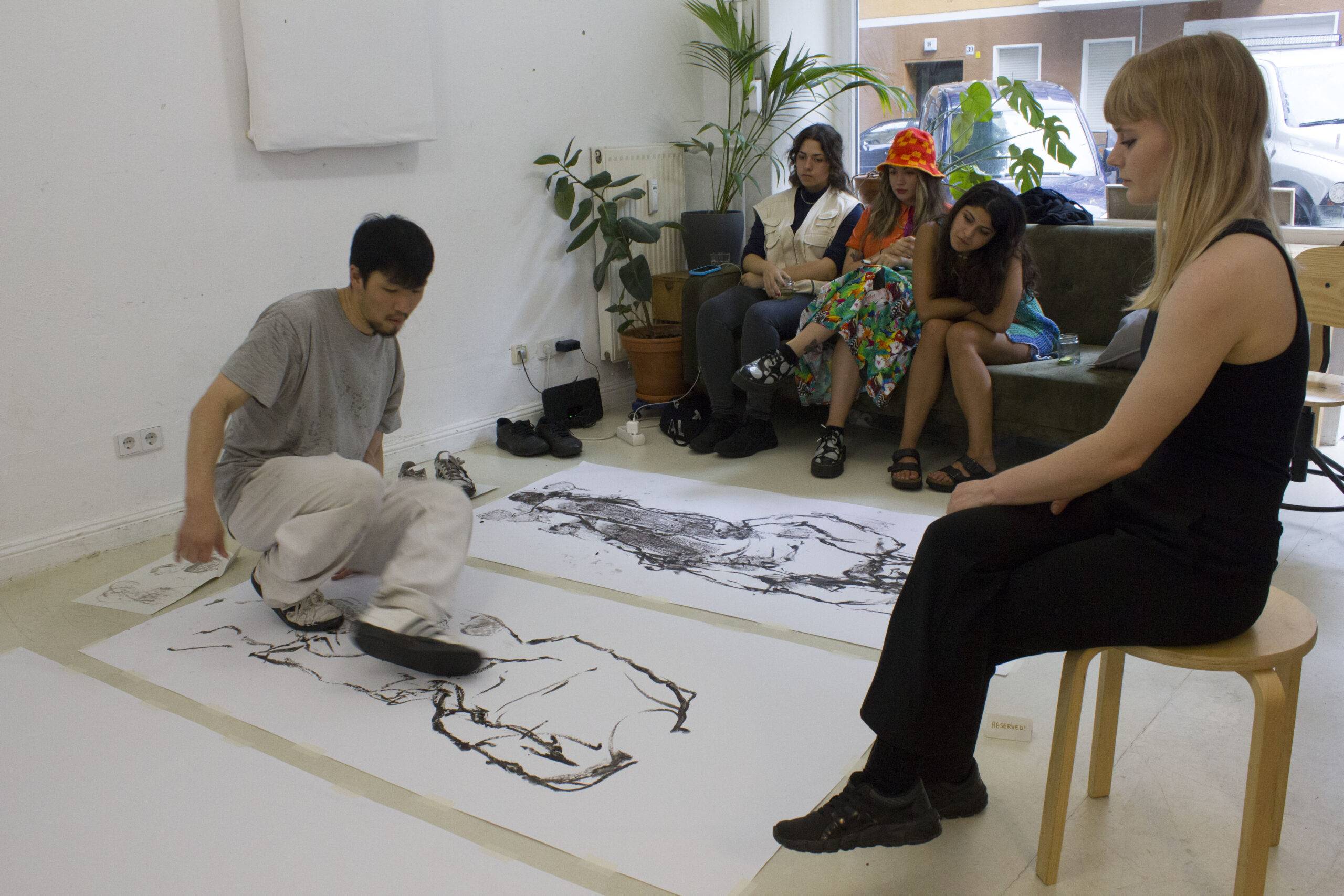 2022-08-27 Siri Sitting on a Stool
16 / 31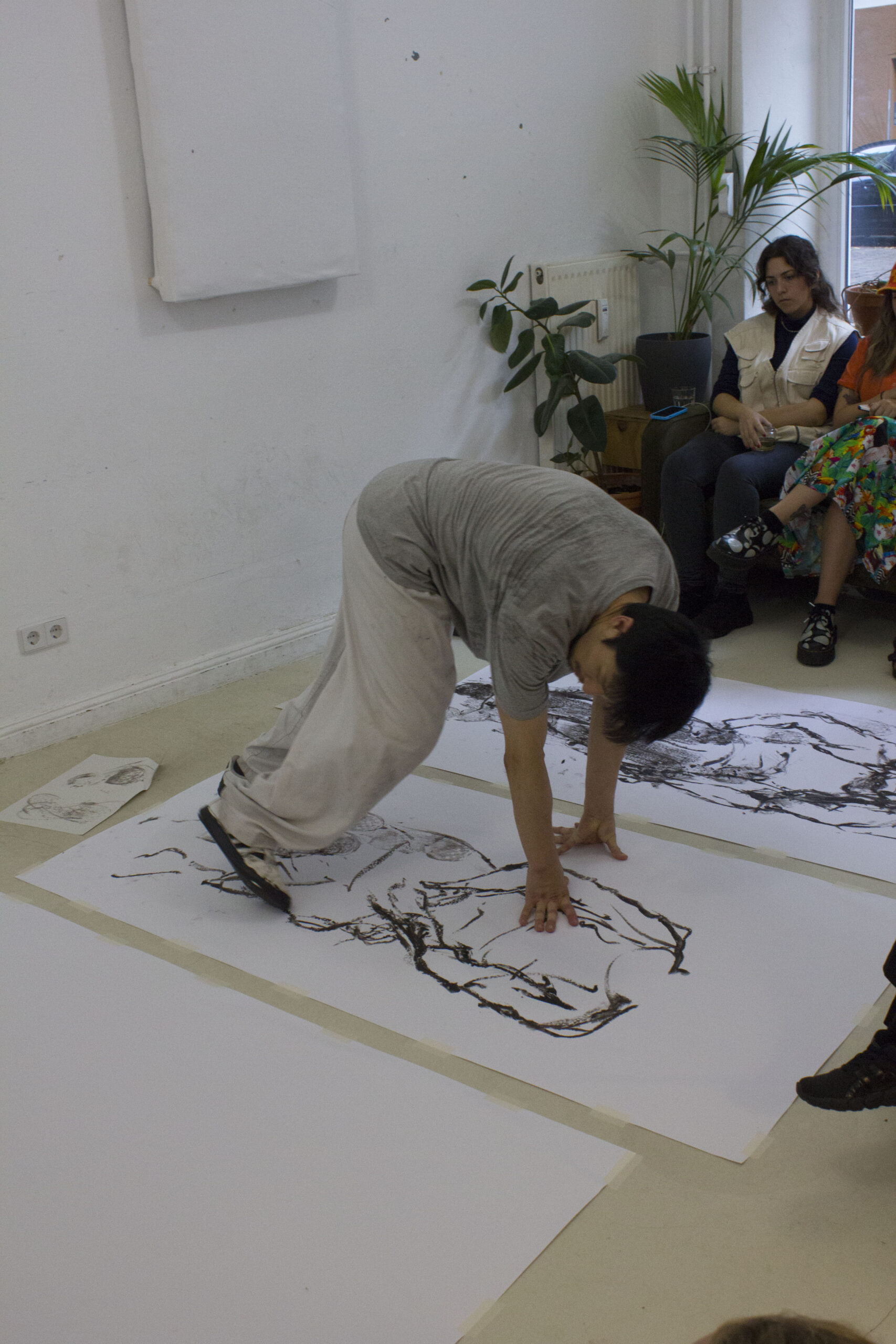 2022-08-27 Siri Sitting on a Stool
17 / 31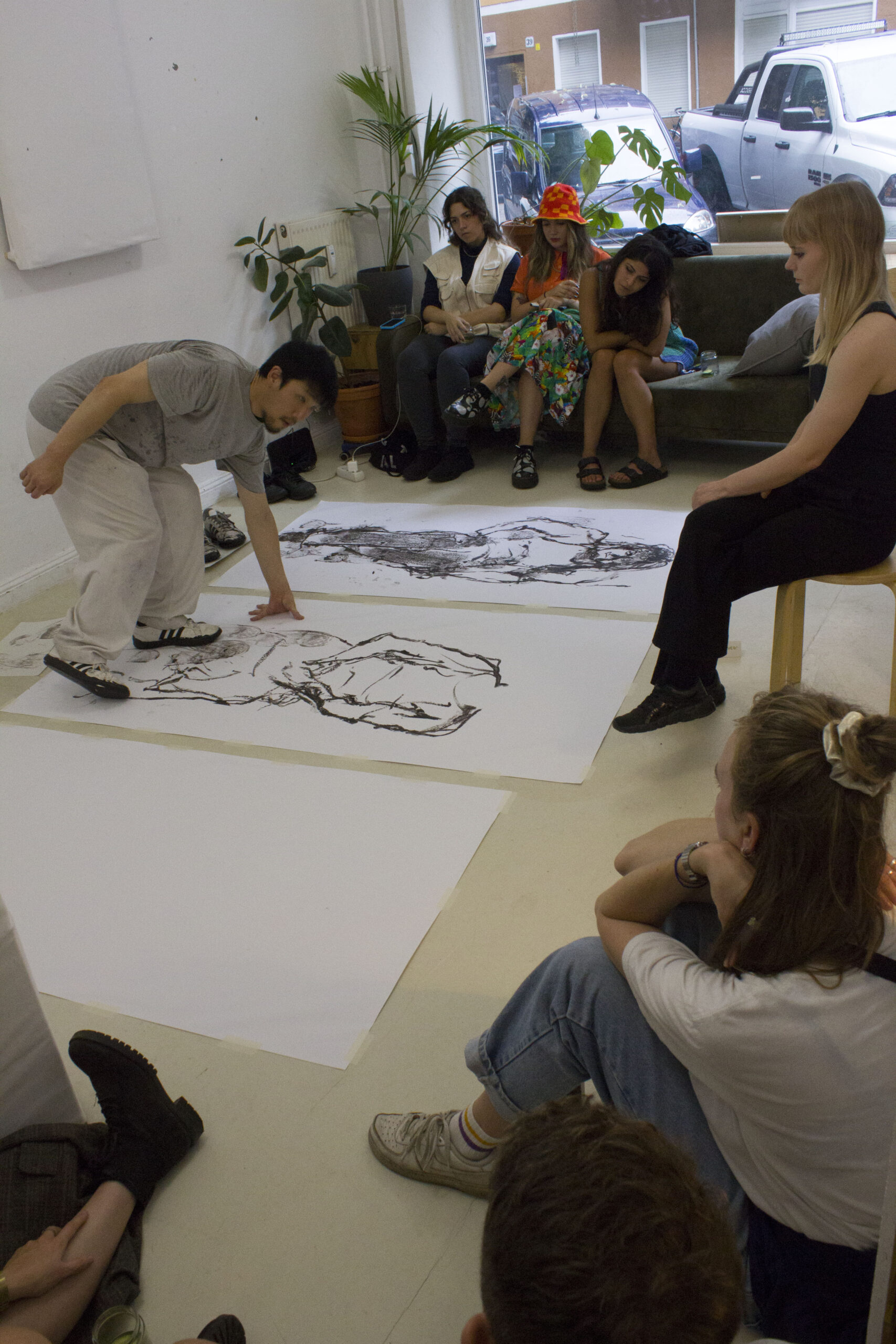 2022-08-27 Siri Sitting on a Stool
18 / 31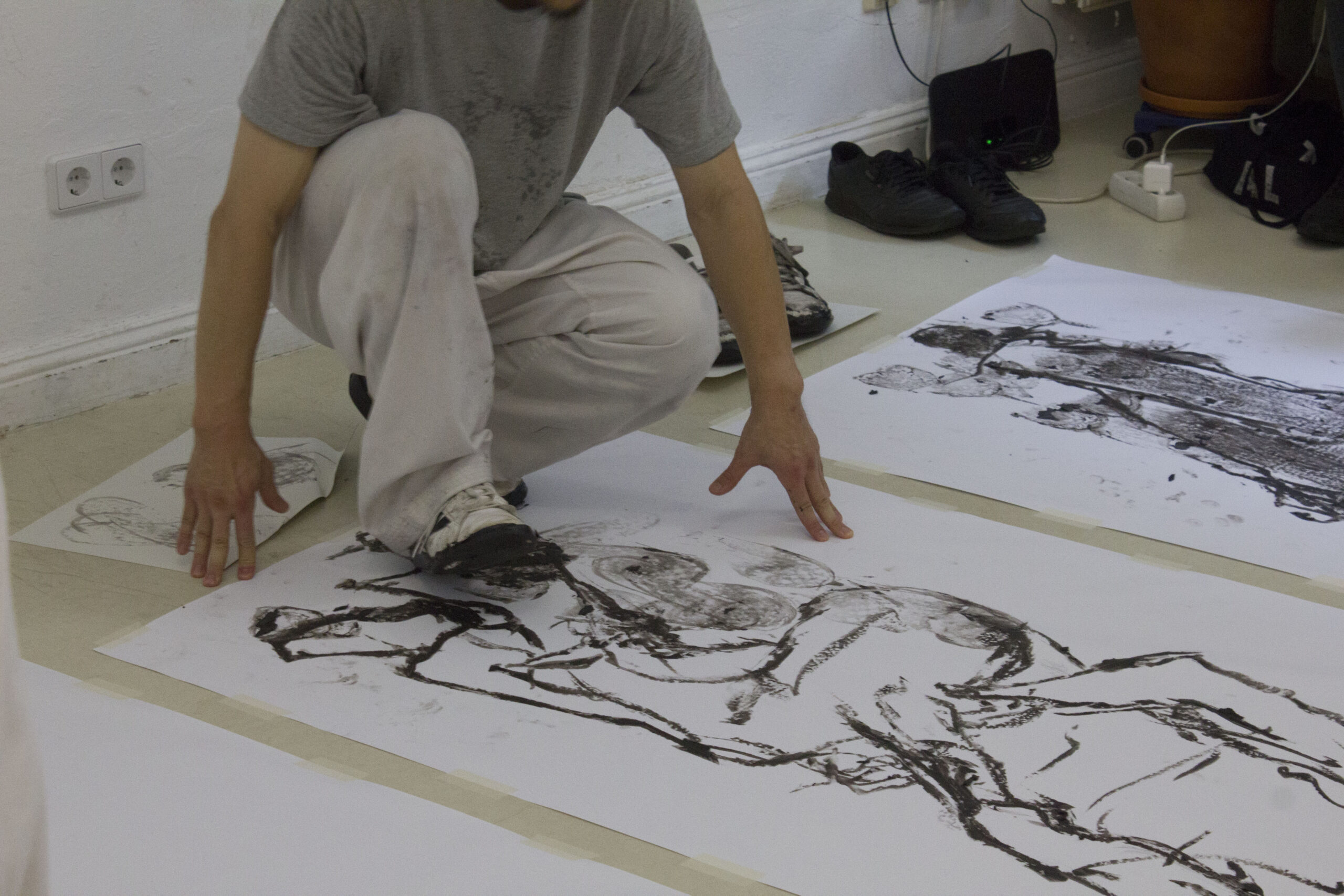 2022-08-27 Siri Sitting on a Stool
19 / 31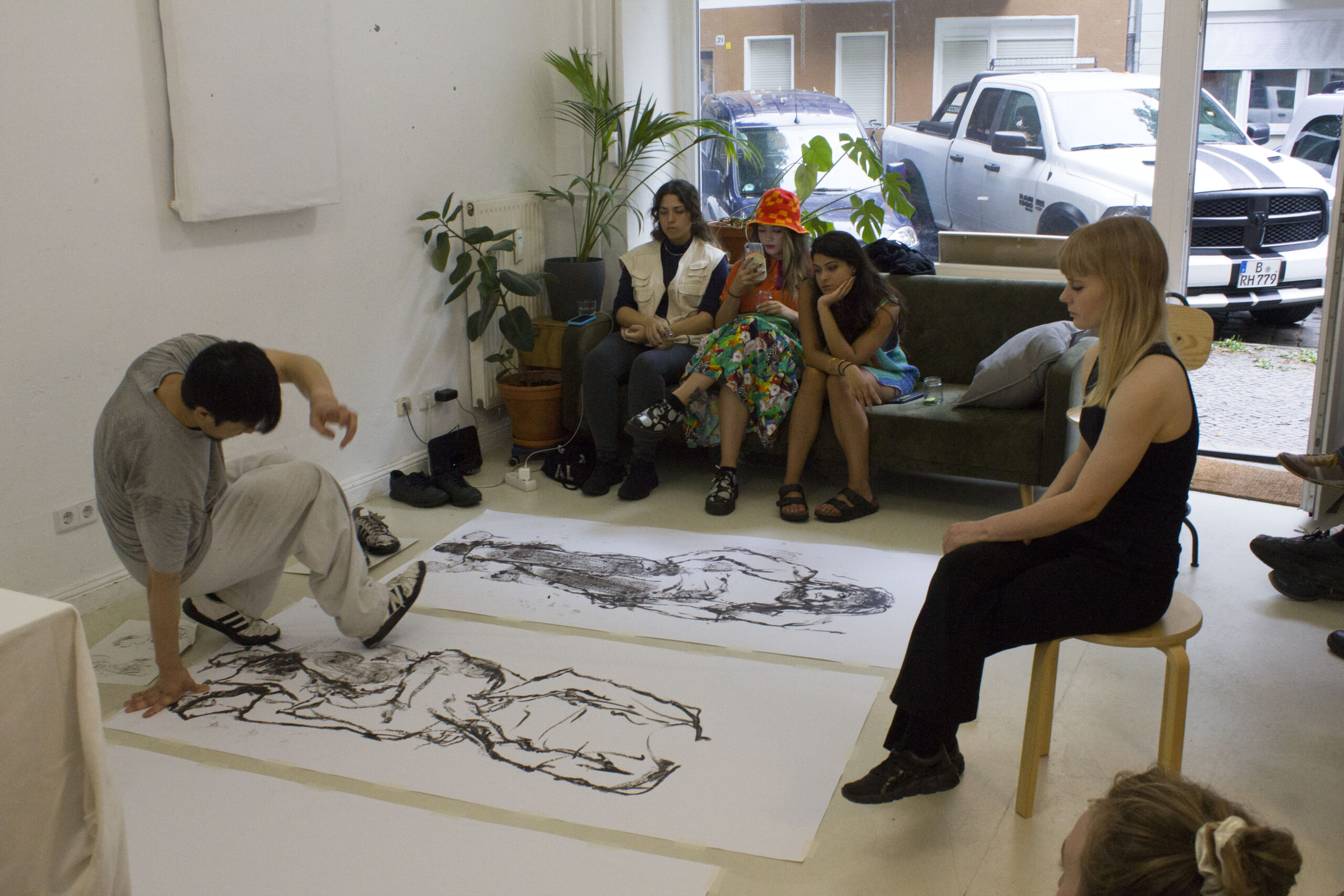 2022-08-27 Siri Sitting on a Stool
20 / 31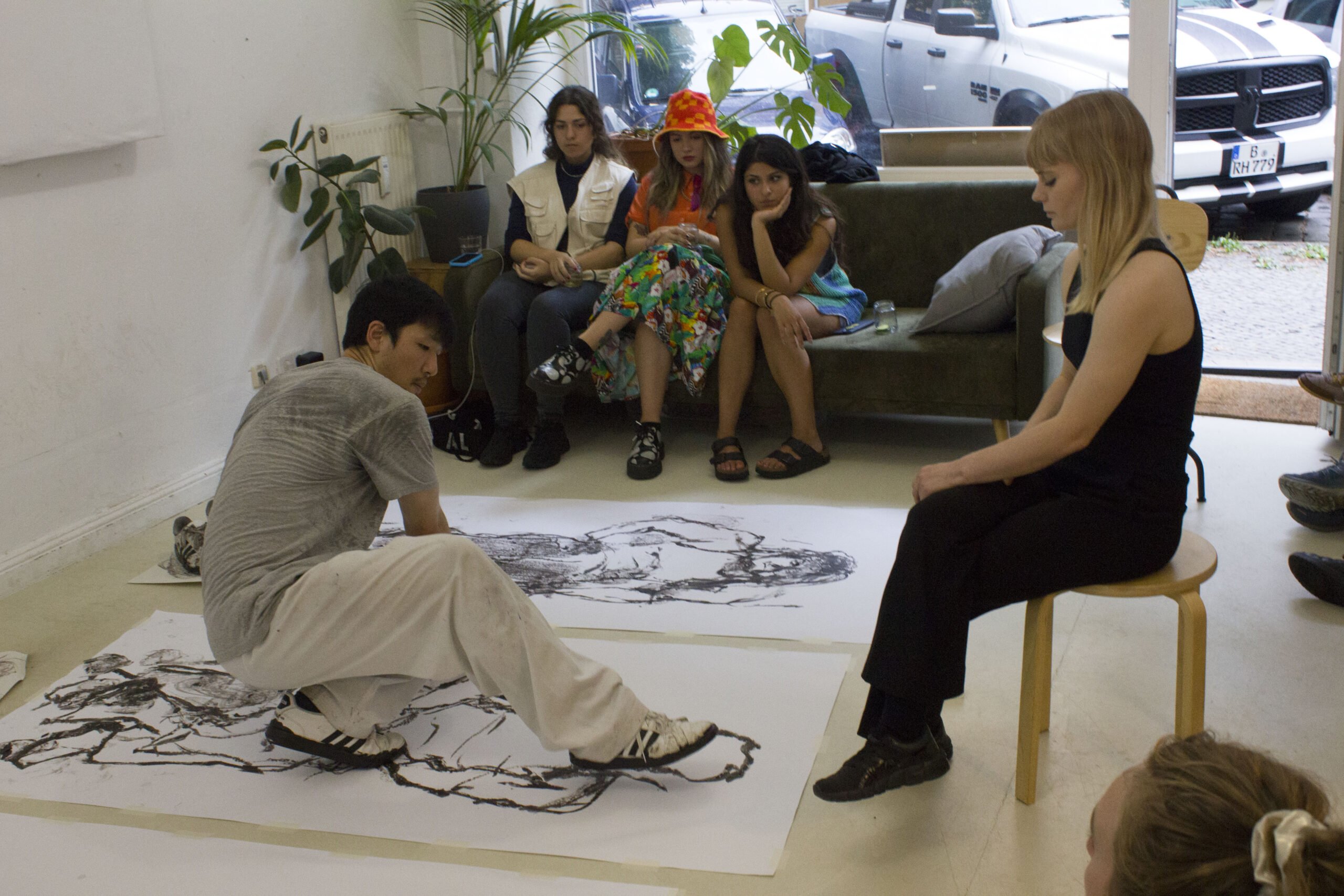 2022-08-27 Siri Sitting on a Stool
21 / 31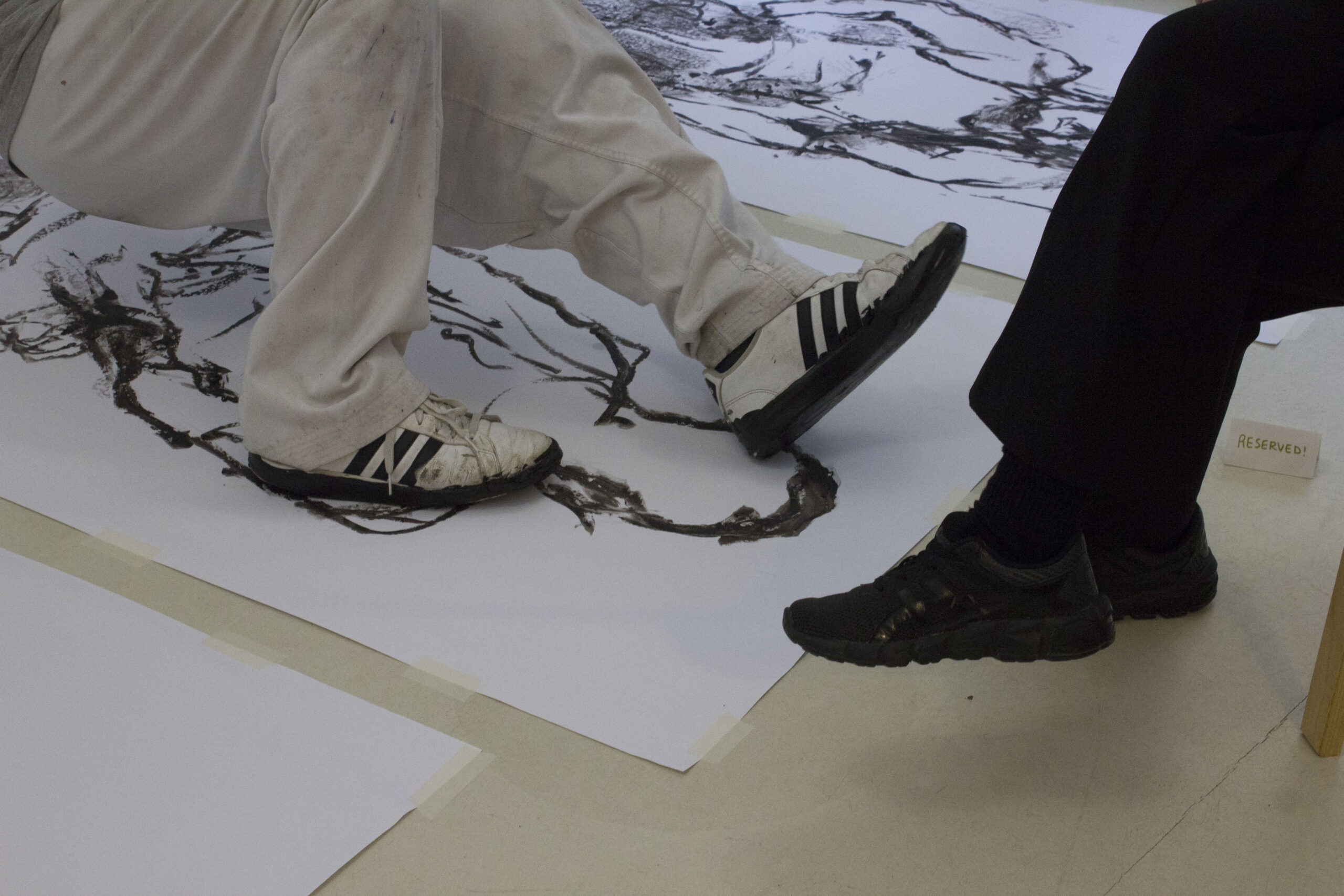 2022-08-27 Siri Sitting on a Stool
22 / 31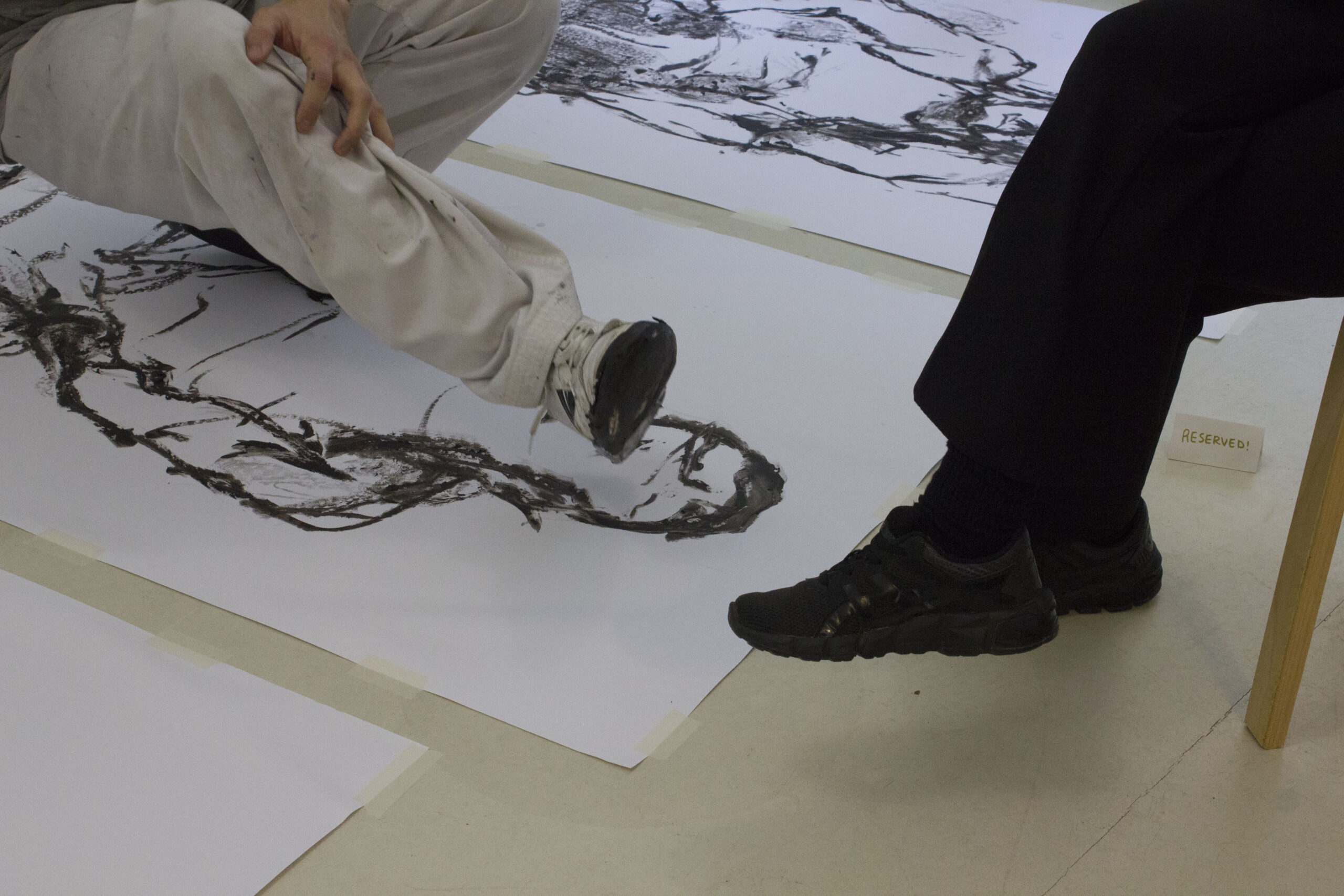 2022-08-27 Siri Sitting on a Stool
23 / 31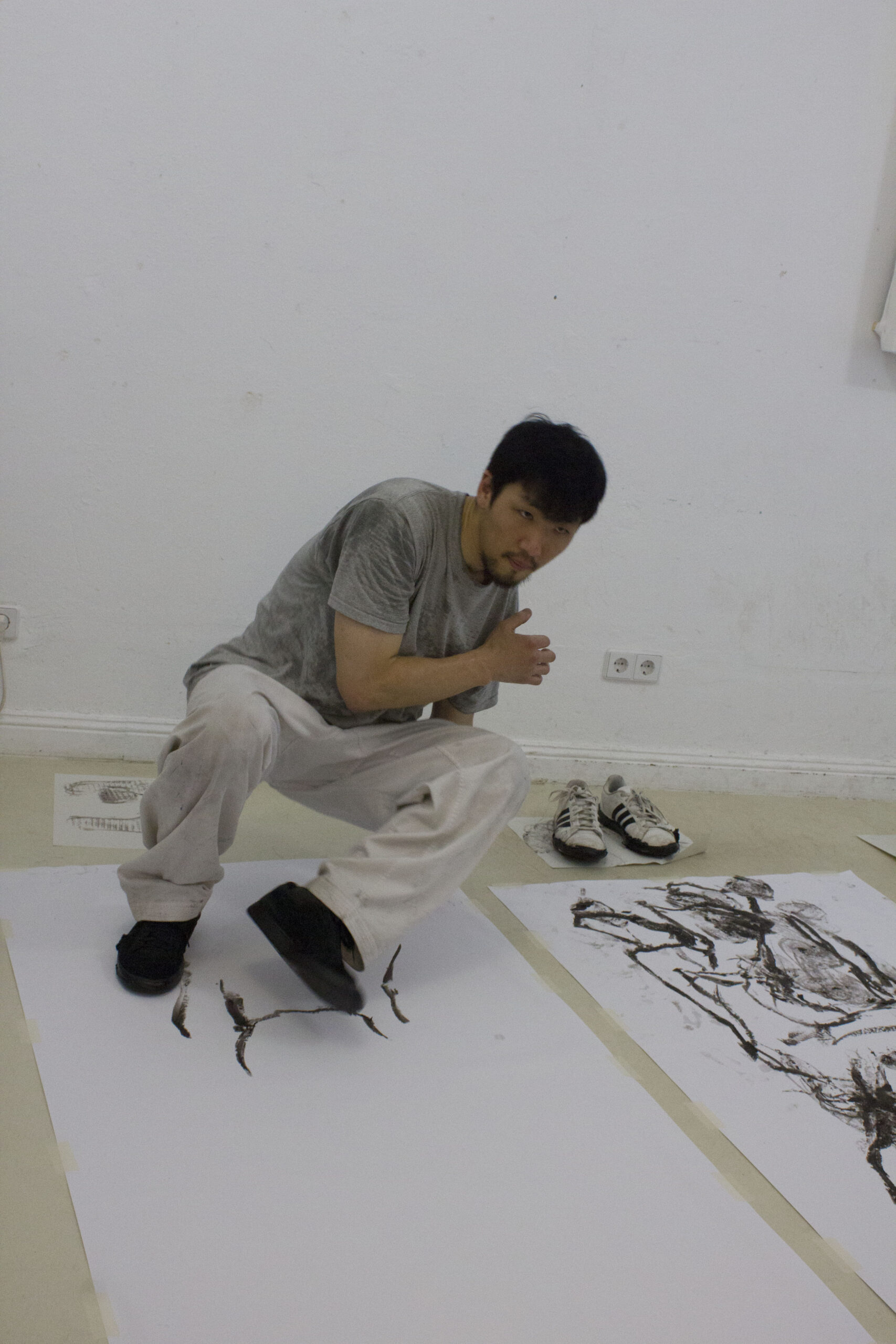 2022-08-27 Siri Portrait
24 / 31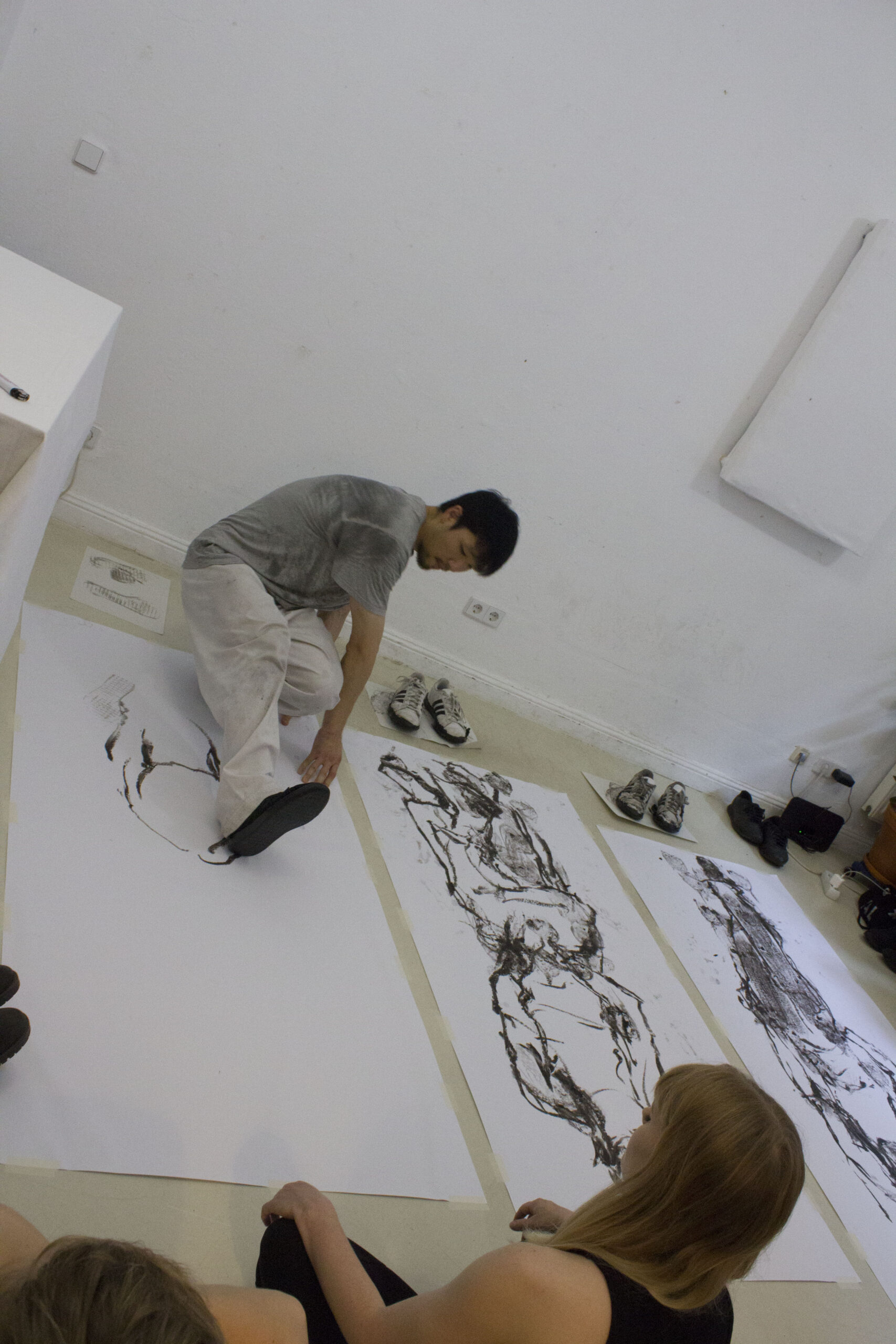 2022-08-27 Siri Portrait
25 / 31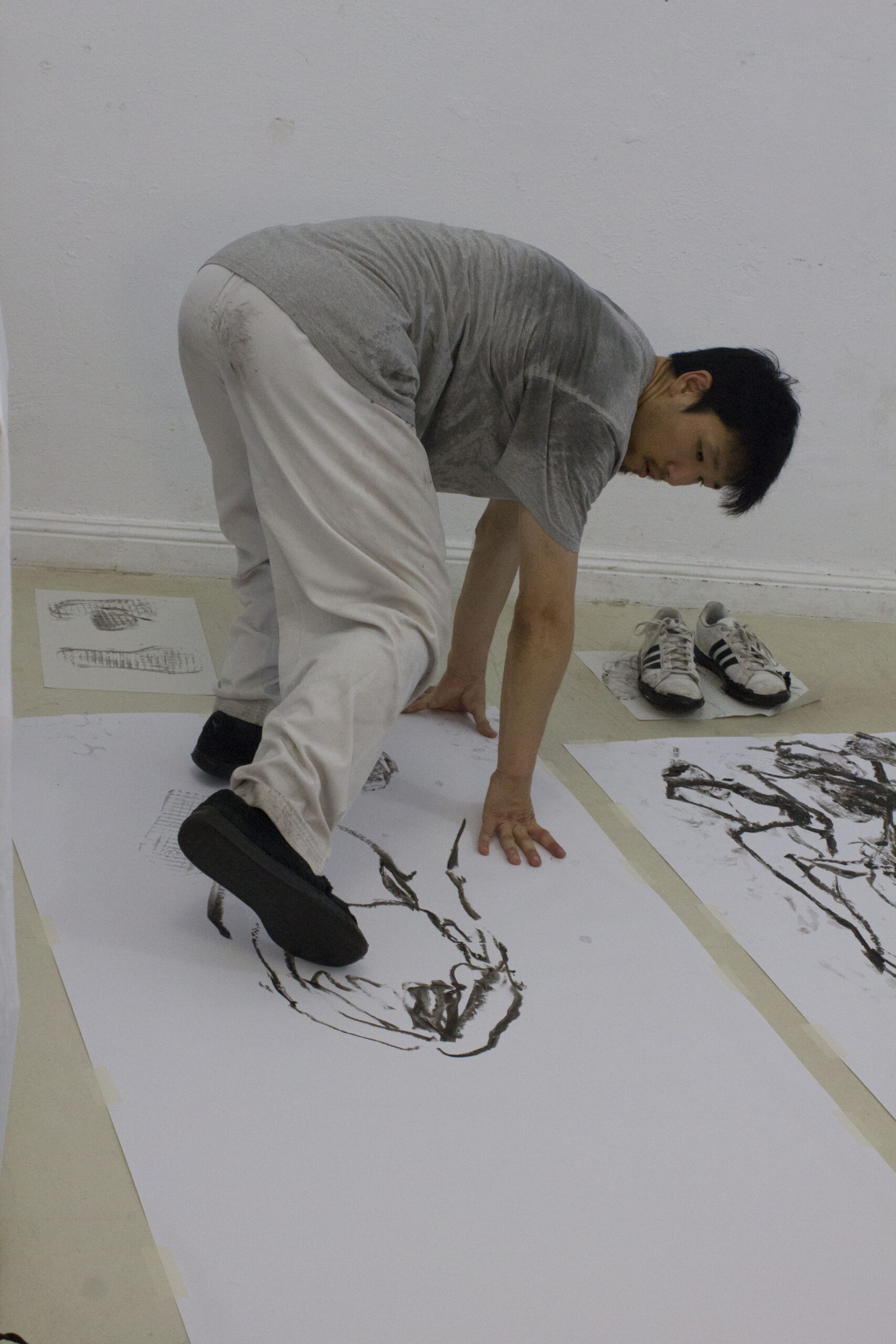 2022-08-27 Siri Portrait
26 / 31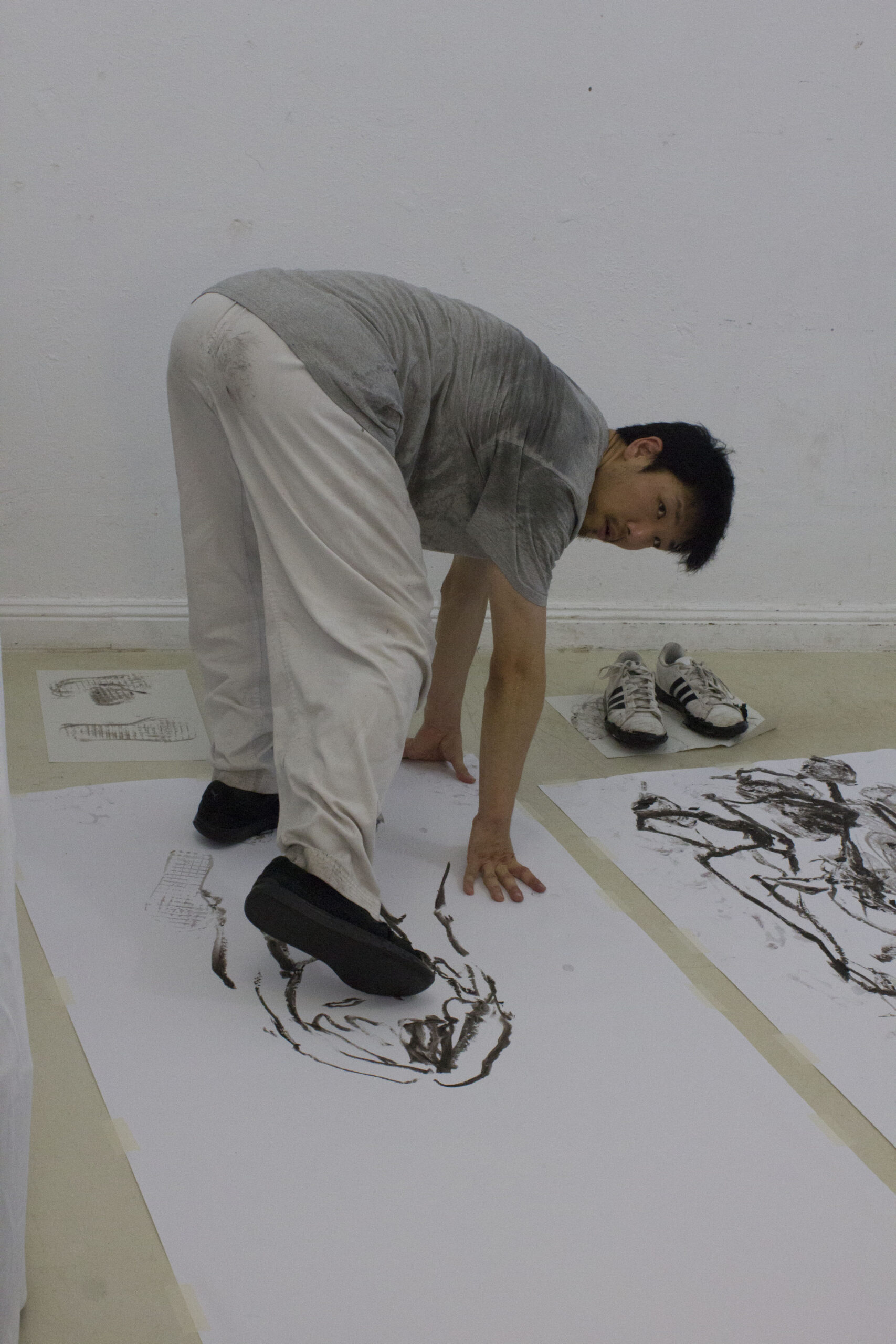 2022-08-27 Siri Portrait
27 / 31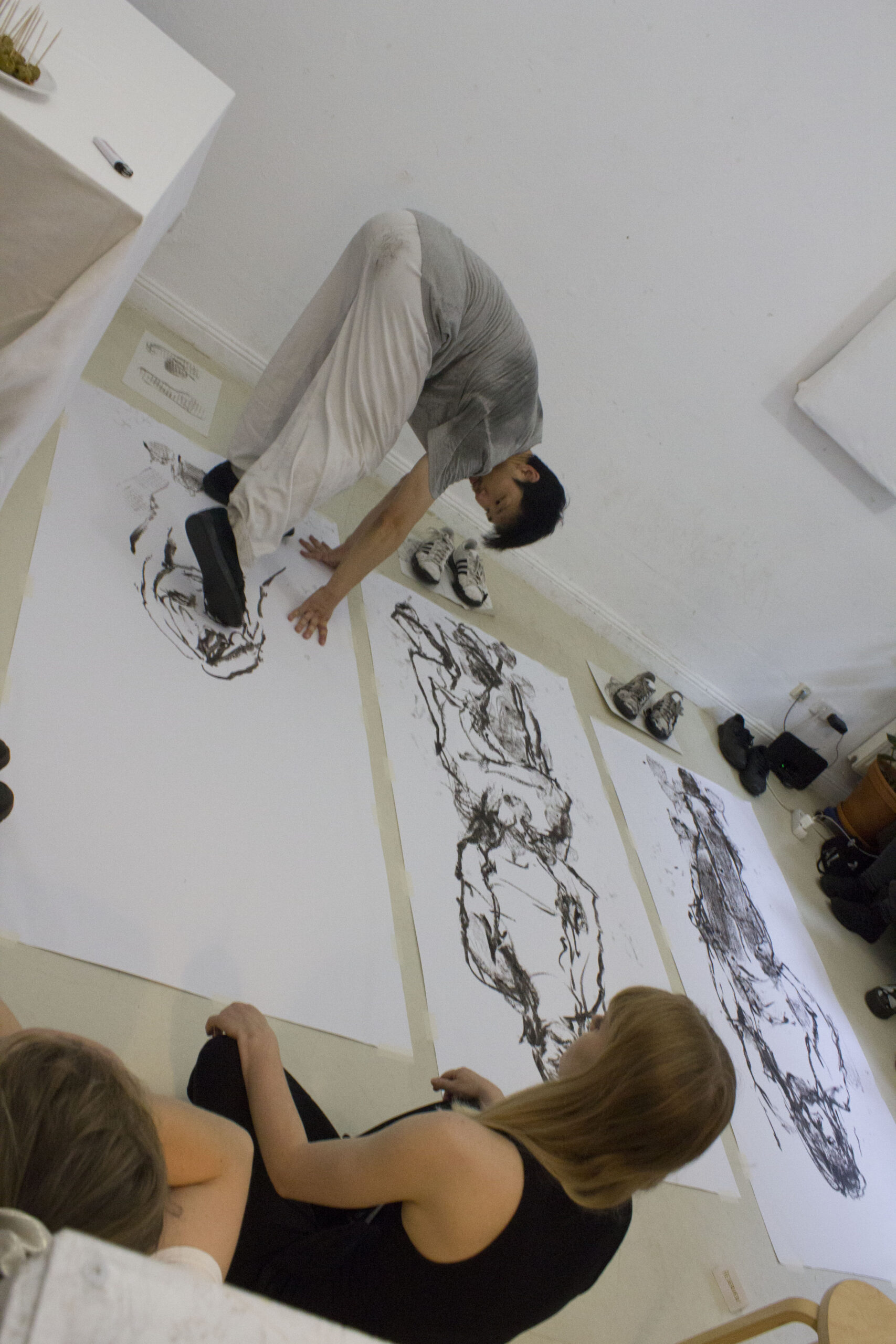 2022-08-27 Siri Portrait
28 / 31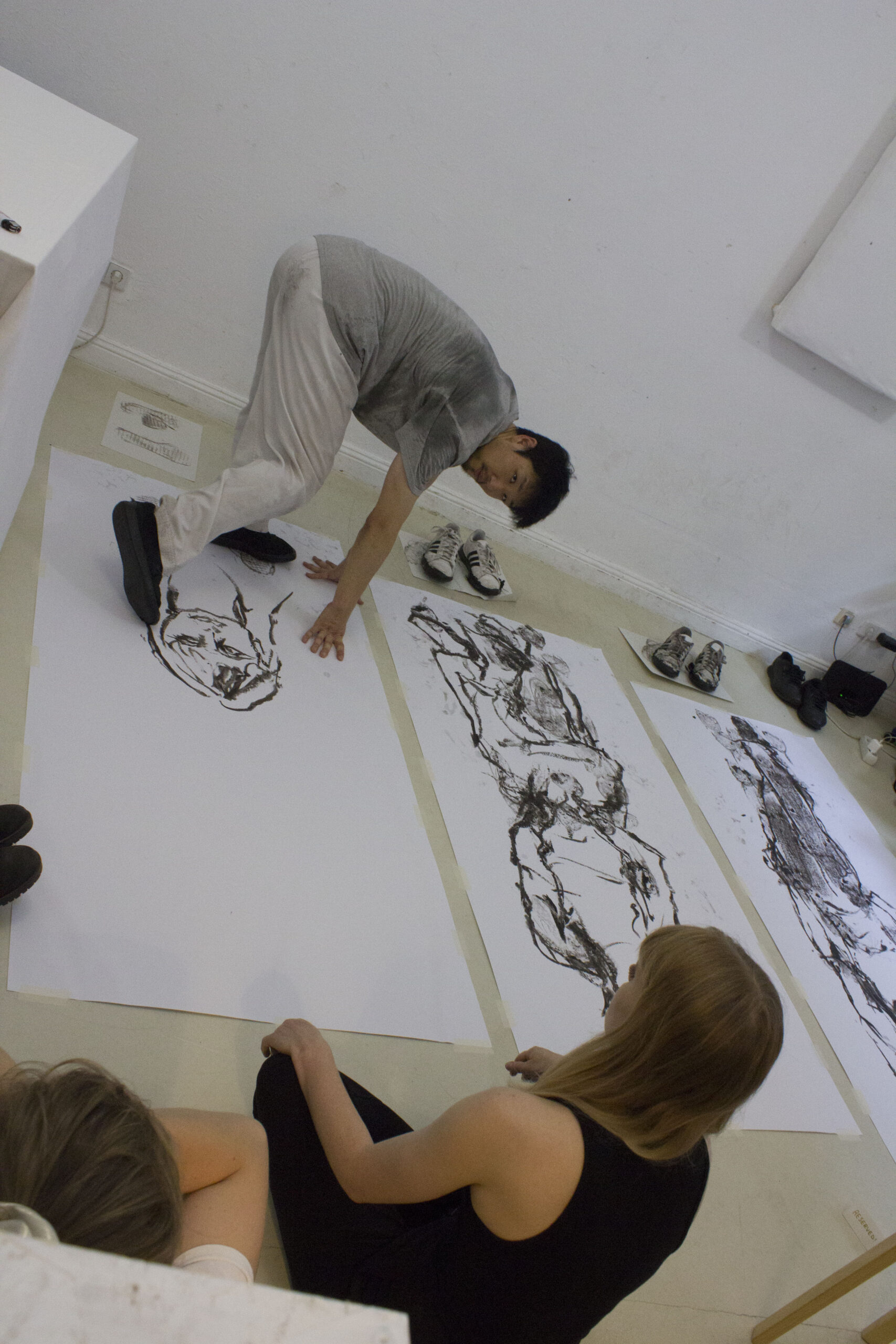 2022-08-27 Siri Portrait
29 / 31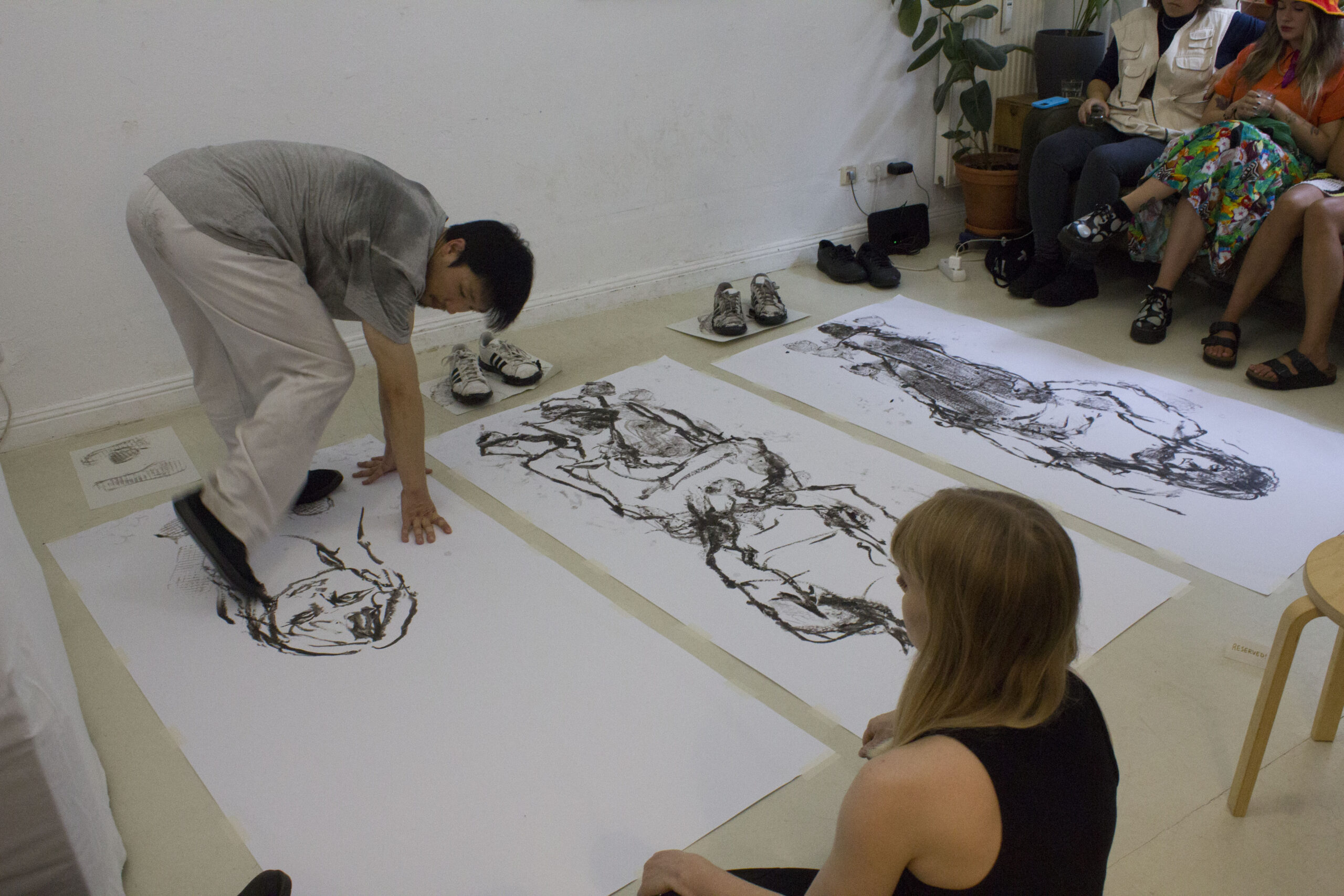 2022-08-27 Siri Portrait
30 / 31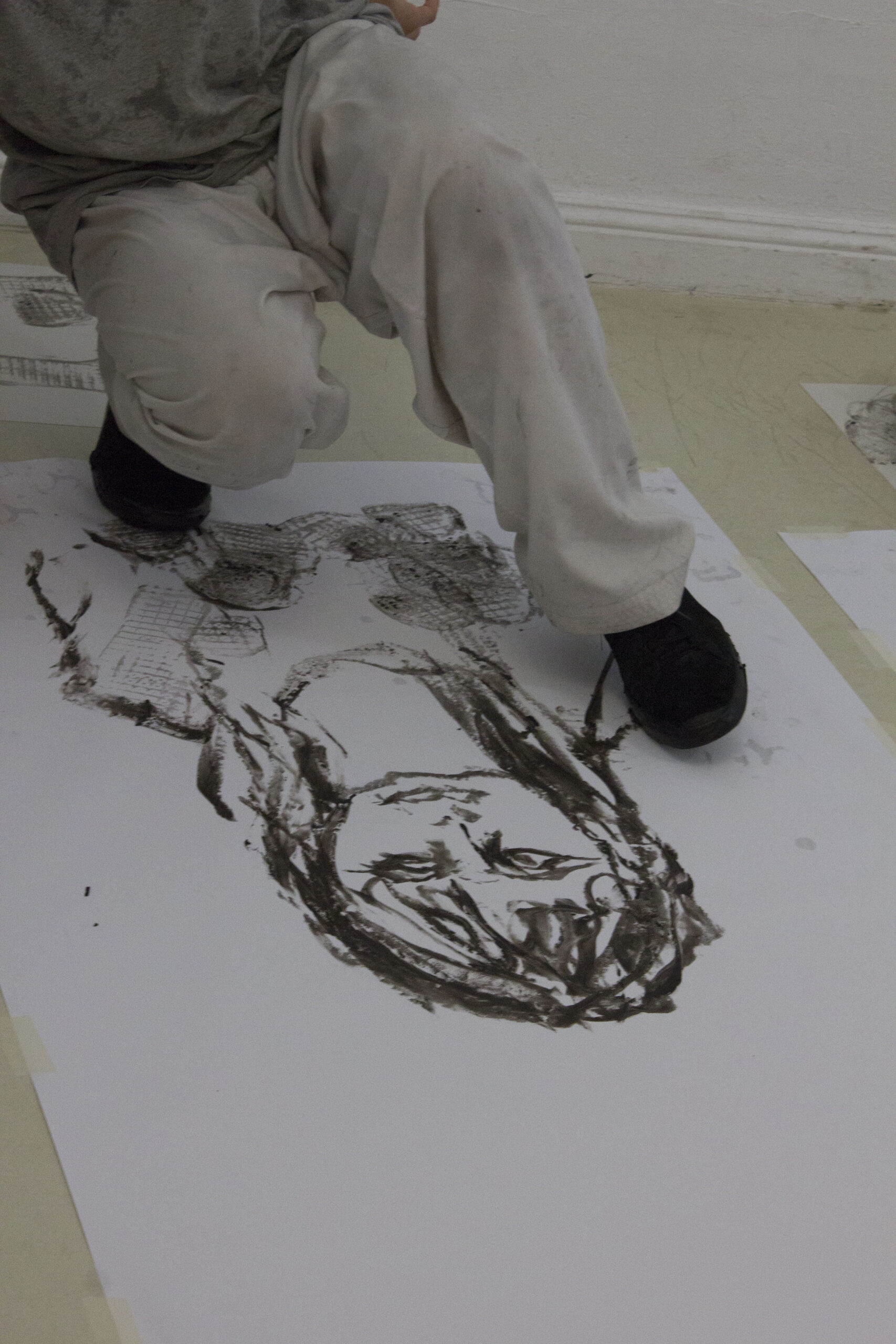 2022-08-27 Siri Portrait
31 / 31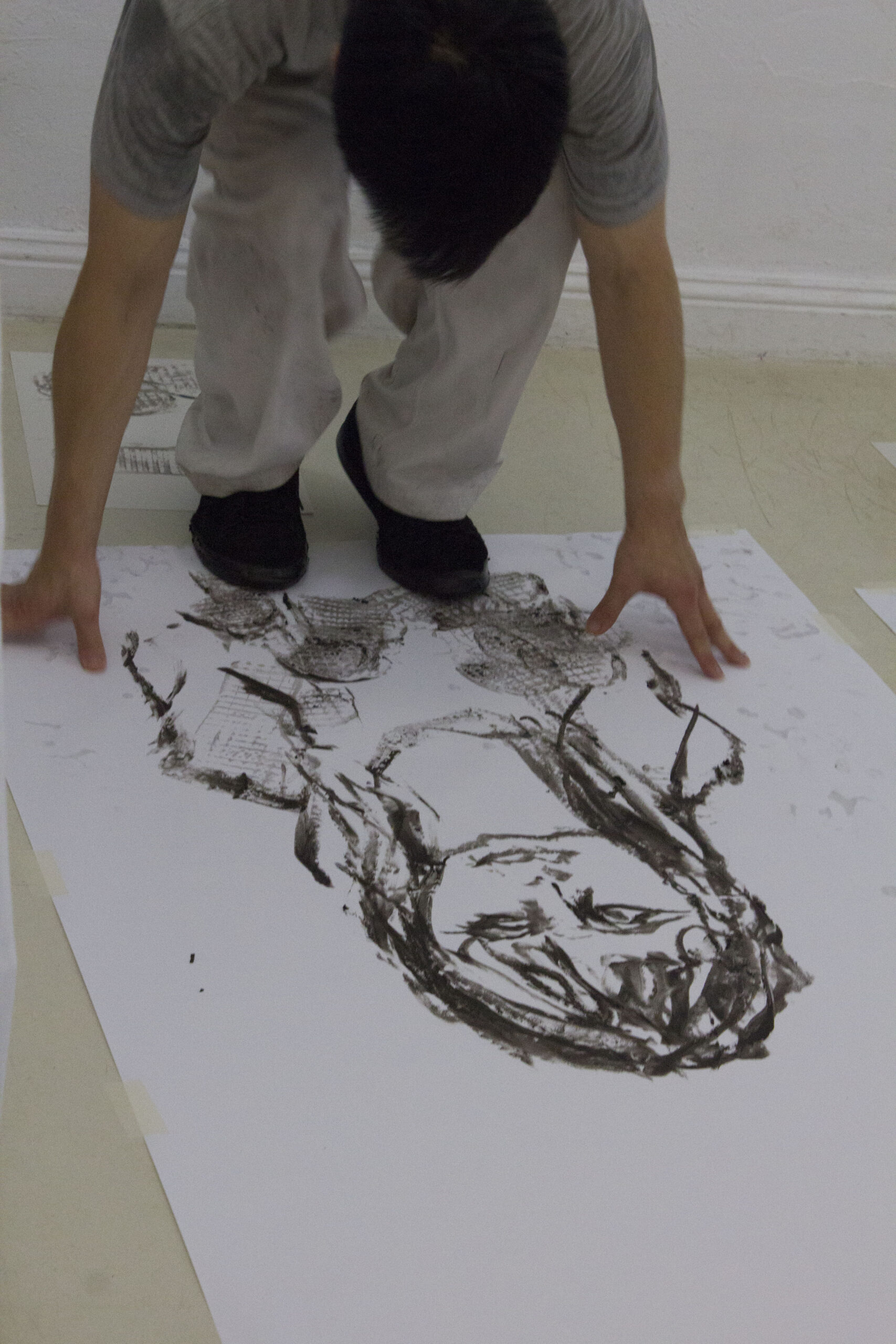 2022-08-27 Siri Portrait
❮
❯
Footwork Drawing: Figures

Footwork Drawing: Portraits

Footwork Drawing: Still-life